allied - events
Retirees Conference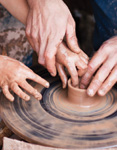 When: 30 September - 2 October
Where: King's Park, Northampton
Time: Registration from 17.00
Hosted by: CMF

Full details and printable booking form
To download the PDF, right click on the link above and select 'Save Target As...'
passing on the torch
Online bookings is now closed. Please call the office on 020 7234 9660 if you still wish to book.
It is hard to find anything in the Bible about retirement! All its heroes seem to have died 'in harness' and it holds out the prospect of bearing fruit in old age. Not least does it urge older believers to help younger ones and to pass on the torch of faith and godliness to the next generation.
This is what Paul is doing in 2 Timothy, the last of his letters which have been preserved for us and the one we will be looking at during the conference. Written from prison, probably during the final weeks of his life, it is set against a background of great opposition to the gospel which, increasingly, matches our own context.
Although Paul and Timothy were preachers not doctors, the themes of this letter - being prepared to suffer for the gospel, maintaining the faith and finishing well - are relevant to us all.
venue and directions
King's Park Conference Centre
King's Park Road
Northampton
NN3 6LL
Website: www.actioncentres.co.uk/kings-park
speaker
Peter Seccombe
After qualifying as a pharmacist, Peter worked amongst students with what was then IVF. He was then pastor of Spicer Street Church, St Albans for 32 years. Now living in Herefordshire, serving as an elder of a small village church and engaged in itinerant preaching and Bible teaching. He is married to Margaret; they have two daughters, one son and 13 grandchildren. Their son Martin is a doctor working as a missionary with OMF in Japan.
seminars
1. Mentoring juniors
2. Till death us do part
(marriage and family after retirement)
Kevin and Sheila Vaughan. Kevin is a former GP and Chairman of ICMDA, and Sheila is a wife and home-maker.
3. Mentoring students
Hugh Thomson is a former Consultant Surgeon and is now Pastor of City Church, Birmingham.
4. Teaching in retirement
Huw Morgan is a retired GP, GP Training Programme Director and medical missionary who is on the executive team of PRIME.
5. Coping with illness and bereavement
Evelyn Sharpe is a Consultant Psychiatrist in the NHS and at Interhealth, a healthcare agency for mission and aid workers in London
6. The wider horizon
(involvement in international work through supporting, praying, giving and going)
Vicky Lavy is CMF Head of International Ministries with ten year's experience in Malawi