The Shepherd is my Lord
<< back to bookstore frontpage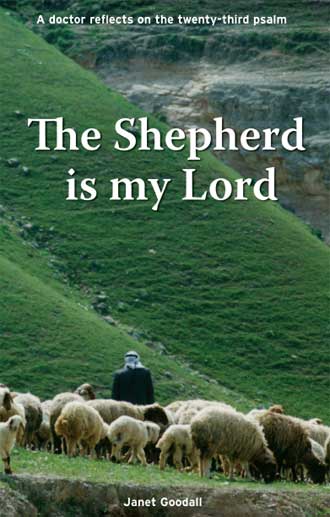 Order Ref: She0701
Published by: CMF (2007)
Author: Janet Goodall
ISBN: 978-0906747377
Price: £7.00
Retired consultant paediatrician Janet Goodall brings a doctor's perspective to the most famous of all biblical songs, Psalm 23. Its six verses are still surprisingly relevant to issues such as:

finding our way in life
coping with 'valley experiences'
making moral choices
resolving conflict
life after death
Janet still teaches about the concept of the child as a whole person, travels widely and is a prolific author of medical and Christian articles. She also co-edited the devotional book, Doctor's Life Support, from which the idea for this latest work evolved.
All orders are subject to availability