doctors - events
National Conference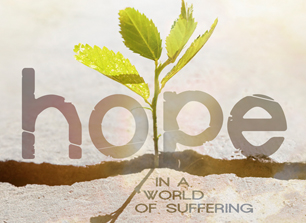 When: 24-26 April 2015
Where: Yarnfield Park, Stone, Staffordshire
Time: Registration from 17:00
Hosted by: CMF

Conference details and printable booking form
To download the PDF, right click on the link above and select 'Save Target As...'
Hope in a world of suffering
Scripture bears witness to a God who is good and limitless in his grace. Yet we don't have to look far to be confronted by a world mired in unceasing violence, suffering and death: Ukraine, Iraq, South Sudan, Afghanistan, Syria, Libya - the list goes on.
People naturally ask 'Where is God in all this?' What grounds does Scripture give us for hope in the midst of crisis and temptation to despair? We will be looking at three key passages providing assurance of God's continued presence, sovereignty, trustworthiness, grace and love. It is an opportunity to affirm and understand more fully the sure and certain foundation for the hope that God gives to all Christians as we face adversity in a fallen world.
The National Conference brings together members at all stages of their career. There are separate seminar tracks for:
All Doctors
Junior Doctors
Nurses
Student Leaders*
*this track is by invitation only
Families with children welcome - come and join us for a great weekend together!
Seminars
General track
Juniors' Track
Nurses' Track
Saturday only
Sunday only
Student Leaders' Track
This will run concurrently with other seminars but is only available for student leaders.