doctors - events
National Conference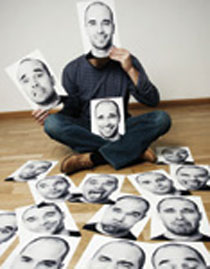 When: 26-28 April
Where: The Hayes Conference Centre, Swanwick, Derbyshire
Hosted by: CMF

Book Online
Bookings for the national conference has now closed. Please call the CMF office on 0207 234 9660 and speak to Ruth Haley if you have any enquiries.
Full conference programme and printable booking form
To download the PDF, right click on the link above and select 'Save Target As...'
Integrity - consistent Christian living in all of life
One of the greatest challenges in Christian witness today relates to the apparent inconsistency between what we say, who we are, and how we behave. We know that authentic Christian living means a coherence of word, deed and character. We must live lives which are integrated: not one person at home and another at work or church, not our private faith in one corner and our public persona in another, not saying one thing and living another. All the parts must fit together!
Paul's second letter to the Corinthians gives important teaching and telling examples of what integrity looks like. Although there are demanding calls for a consistent live, there are also encouraging promises concerning how God enables us to live as we should.
This year's national conference will bring together members at all stages of their career. For the first time there will be separate seminar tracks for:
All doctors
Junior doctors
Student leaders (by invitation only)
Families with children welcome - come and join us for a great weekend together!
Bible readings - Jonathan Lamb
Speaker Jonathan Lamb tells us about his theme of 'Integrity' for the Bible talks at the CMF National Conference 2013.
Rendle Short Lecture - Nick Land
'For such a time as this?'
The Christian in NHS leadership.
Seminars
Fighting cynicism - keeping a balanced outlook in all circumstances
Audrey Chalmers
Seniors and Juniors - understanding the pressures of the new medical training schemes
Richard Vincent and Naomi Pritchard
The objective of this seminar is to extend senior colleagues' understanding of the lifestyle now being imposed on doctors in NHS training grades and the challenges this brings to their physical, mental and spiritual health. We will tackle this through short presentations and narratives from junior staff in this position and will explore how, as individuals and as a Fellowship, we can be of help.
Family values - bringing up your Christian family with the pressure of a medical career
Peter and Louisa Evans
We live in a world with multiple demands on our time and energy. Church, work, children, older family, school – all matter. In this seminar we will discuss some strategies to discover what matters, how to say no, and how we might have integrity in our walk with God as seen by those we love.
Aggression, assertion and advocacy - resolving conflict and standing up for the truth
Trevor Stammers and Katerina Denediou-Derrer
In an NHS, and indeed a wider world of injustice, advocacy for others who are wronged and assertion of what is right in the face of opposition are essential components for the integrity of Christian healthcare workers. So often however, inappropriate anger prevents us from making the best moves we can in such difficult situations. This seminar will look at what advocacy, assertion and anger are, what the bible has to say about all three and will offer a forum for applying our discussions to the situations facing the participants.
Current ethical issues in public policy - bringing Christian influence to bear
Peter Saunders
Who is my neighbour? - Exploring medical mission and international health
Vicky Lavy
The Good Samaritan helped a stranger because he saw his desperate need. In today's global village, how can we respond to the enormous needs we see in the poorest parts of the world? What should our priorities be? Can we do more harm than good? We will look at some of the issues around poverty, different ways of helping, and opportunities to serve.
Resilience - learning how to deal with stress
Evelyn Sharpe
Resilience has become a buzz-word to describe the ability to deal with stress, not necessarily to be able to bounce back unscathed from what happens ot us but to be able to come through. This seminar aims to look at the factors, psychological and spiritual, which make up resilience and explore ways of building up our own and others' ability to face the things that challenge us.

Values Added Programme - integrating faith and practice
Huw Morgan
One of the key aims of Christian Medical Fellowship is to support Christian doctors throughout their working lives; PRIME has ten years experience of world-wide teaching in compassionate patient-centred care. Together we have established the Values Added programme to envision and encourage those in the early years of their career as they work out what it means to be a Christian doctor. It adds a Christian perspective to their standard training and provides encouragement in its practical application to patient care and teaching. It is intended to support doctors in the early years after qualification through a combination of facilitated discussion of teaching materials and reflection on current professional experiences. This interactive seminar will outline the programme and enable participants to experience a sample module of it at first hand, as well as giving the opportunity to become involved as a facilitator of a local group for those interested.

Juniors' track
Relocation, relocation, relocation - coping with career-related moving
Lucy Waugh

Caught in the middle - surviving and thriving as a registrar
Gemma Sheridan
The registrar or middle grade years are a significant part of medical training when doctors mature in their chosen field and move from followers to leaders and trainees to trainers. This process, whilst often enjoyable and rewarding is full of challenges and potential pitfalls. In this seminar, we will discuss the opportunities and difficulties involved and how these together with our values and our faith in Christ and His Kingdom, work together to shape the general practitioner or consultant we become.
Aspiration and ambition - a biblical perspective
Sam Leinster
You want to achieve as much as you can in your career but this seems to be in conflict with Paul's instructions in Philippians to do nothing out of selfish ambition. Is it right for a Christian to aim for the top of the profession or should we be content with filling the posts in difficult settings that nobody else wants? The seminar will explore the biblical principles governing our choice of career and attempt to provide a plan for applying these principles in real life.

Principles
1 The Church is the body of Christ
2 Our major objective is to glorify God
3 We are not free to make our own choices
4 God has a plan for us
5 God directs us if we are willing

Applying the principles
1 Pray about it
2 Examine your gifts
3 Learn about the options
4 Make a decision
Off the beaten track - going overseas, dropping a day, stepping out of programmes
Charlotte Hattersley
Medical school, house jobs (or foundation years, depending on your timing!), specialist training, substantive post, retirement.....Or not?
How can you leave and return to that beaten track? Take a year off overseas, development or relief work, time off for children, or developing specialist interests within and without medicine, training out with your speciality.... come and found out how folk have achieved it, what it was like, what hurdles they overcame, and how it's done.
Not a roadmap for the process (and you may end up with more questions), but time to think, pray, ask questions, and find people who've done something different - and are surviving and thriving.
Children's Programme
"Shine Your Light"
We invite your child to join our interactive, fun, dynamic, spiritually challenging programme which will engage their heart, mind and strength! We will be exploring what it means to let God's light shine into our lives and out of our lives, as well as enjoying high-energy games, circus, creative prayer and worship, team challenges and amazing talents in "Time to Shine".

KKi England (King's Kids) is a ministry of Youth With A Mission working with families, youth and children. They are passionate about reaching, discipling and mobilising the generations to know God and make Him known together. The team, led by Andy and Cath Kennedy, have taken groups of families and young people on mission to many nations. They also equip and train leaders and churches, run schools clubs and have led the 8-11s programme at Spring Harvest for over 20 years. In all these things, their heart is to see "Generations living the Kingdom together".