juniors - events
East Anglia Day Conference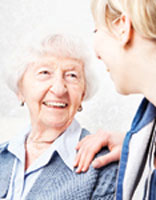 When: Saturday 9 March
Where: Addenbrooke's Hospital, Cambridge
Time: 09.30 - 16.00
Hosted by: CMF

Book Online
Online booking for this event is no longer available. If you wish to attend, please phone Ruth Haley at CMF (0207 234 9660) to enquire.
Download pdf for full conference details, directions and printable booking form
To download the PDF, right click on the link above and select 'Save Target As...'
Care at the end of life
Britain has been a pioneer and world leader in providing care for the dying but in recent years, predictions about growing numbers of elderly people, tightening budgets and stories of alleged abuse have led to vigorous political and public debate about end-of-life care.
Amidst mounting pressure for a change in the law to allow assisted suicide and euthanasia, there have been anxieties about care of the dying fuelled by often misinformed newspaper reporting, focussing on the Liverpool Care Pathway and culminating in a government inquiry.
This has happened at the same time as huge changes and developments in national strategies for the delivery of end-of-life care.
Christians have been engaged in the forefront of all of these changes – in healthcare planning, advocacy and delivery of care at the bedside.
What does the Bible have to say about end-of-life care? How do we think through the associated ethical issues from a biblical perspective? How can we ensure a good death for our patients without either negligent undertreatment or inappropriate and burdensome overtreatment? Where do the duties of doctors begin and end? How can we provide care that addresses not just physical symptoms, but also social, psychological and spiritual needs? What do Christian doctors have to offer that others don't?
Do join us to engage with these vital issues from a Christian and medical perspective.
Addenbrooke's offers an ideal venue with refreshments and lunch provided and opportunities for fellowship with friends old and new. The CMF day conference is open to all healthcare professionals, spouses, and friends. Students are most welcome.