Join us on social media
Are you on Facebook? Thought so! CMF Juniors have a dedicated, secure Facebook group for members only. Also, if you're interested in our international work why not join our CMF International Facebook group. We're also on Twitter here: @CMFJuniors.
Juniors' publications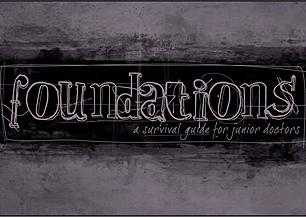 Foundations - a survival guide for junior doctors
Helping Christian junior doctors lay a good foundation for practice. This book deals with pressing issues of ethics, and topics such as medical mission, marriage and singleness- even working for CMF! A useful source of reference for years to come. Why not buy one for yourself and one for a friend or colleague.
Buy online from CMF bookstore

Surviving the Foundation Years:
Download this helpful booklet by Peter Saunders.
You can also buy a printed version from the CMF bookstore.
Open House groups
There are a number of Open House groups dotted around the country, providing an opportunity for Christian junior doctors to meet together and enjoy a forum for support and encouragement.
Why don't you go along to one in your area? We are planning to expand this network and if there isn't one in your area would you consider setting one up? There is a starter pack below to help you and you would be welcome to contact the CMF office for assistance.
Open House Starter Pack (PDF)
Read more about the open house initiative