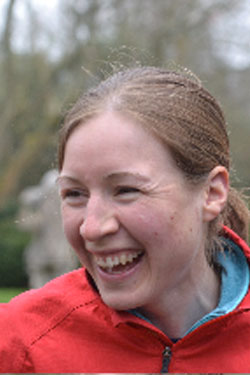 This has been the most enjoyable year of my career as a Junior Doctor so far... not because I have saved lives, published in distinguished journals, passed exams, or won prizes. No. This year I have been privileged to have two really awesome six-month posts in a fantastic hospital, surrounded by wonderful people.
This made me wonder... what has been so different about this year compared to the last three?
Ultimately, I think it boils down to the fact that the senior doctors in this Trust do a really good job of looking after their Juniors. Because we are happy in our jobs, we work well as a team, supporting each other. We enjoy coming to work and I'm sure our patients receive better care as a result.
As we approach the time of year when final-year medical students start out as FY1s and the majority of Juniors start new rotations, I wanted to share my thoughts on some of the things that have really made a difference over the past year. These are the things I should aspire to do to look after my colleagues - especially my junior colleagues - as I become more senior. And as Christians - as 'salt and light' in the workplace, seeking to glorify God in everything we do - these things should come naturally.
1. Recognise where your Juniors have come from...
August 2011: I don't always cope very well with change. Having moved house five times in the three years since leaving medical school I was not looking forward to upping sticks and moving yet again.
And this was going to be another big change: moving to a new area, into a new house with a new housemate, starting a new job in a big hospital in a new specialty. After spending the year trying to nurture and build new relationships, I was leaving all my friends behind. Again. And having spent the year trying to settle into church, despite erratic shift patterns, I would have to start afresh yet again.
In addition, I was going to have to make the transition back to working in adult medicine. (I had spent the past year working in Paediatrics and Neonates and had switched training programmes to become a GP trainee.) The pink cannulas looked monstrous, compared with the tiny yellow neoflons I had been inserting all year!
I was nervous.
Over the past few years - particularly since the introduction of MTAS - Juniors have had to move around far more frequently - between hospitals, towns, cities and different specialties - moving miles away from family and friends to pursue our chosen specialty. Please be aware that your new junior doctors may have left behind their whole 'support network' and may be feeling lonely and apprehensive as they start in their new jobs. Could you do something to help, encourage or support them?
2. Ensure your team has had a proper induction
First day at work: It was an early start but thankfully I had managed to arrange a couple of days off at the end of my previous job to give myself chance to move house, settle in and do some essential tasks, such as going to the bank and changing addresses. This was the best Trust induction I had ever attended - extremely well-organised with short, sharp, focused sessions on a wide range of topics.
And then to the ward... I was working on a different hospital site and had never been there before. Thankfully it was well sign-posted and, after a little direction from the man on the help-desk, I found out where I was supposed to be.
We had a formal induction to the ward and department, were introduced to all the consultants and senior nurses, and generally made to feel welcome. Yes - this was all quite new to us but we were ready start work properly the following day.
Showing your team 'the ropes', introducing them to key people and laying down the ground rules at the beginning of the placement will set them up for the months ahead…
3. Take Clinical / Educational Supervisor roles seriously
On our first day in the department, we each received a letter giving us the details of our clinical supervisors and asking us to arrange an induction meeting with them. My clinical supervisor met with me a couple of weeks later. He seemed genuinely interested in finding out about me and instead of sitting in front of a computer screen and ticking boxes, we discussed my CV and came up with realistic, manageable learning objectives for my six months in the department. And he knew how to navigate ePortfolio too!
One particularly excellent Educational Supervisor took time to ask about relationships, accommodation, commuting arrangements and extra-curricular interests.
You can really make a difference by taking supervision roles seriously, being proactive in arranging meetings, completing assessments in a timely fashion and giving feedback – both positive and negative – where it's due.
4. Promote teaching and learning
At the end of the first consultant ward round, in which a learning point had been drawn from every patient we had seen, one of the consultants then sat down with us to do some teaching on a core topic that we would come across frequently in our work. His enthusiasm and passion was infectious. Teaching was a real priority in this department, with weekly SHO teaching and opportunistic teaching from the SpR and consultant whilst on the ward. In addition, getting us to our weekly/fortnightly specialty teaching was seen as high priority, with more senior doctors covering the workload when necessary.
Could you look out for opportunities to teach, or share some wisdom, whilst on the ward or in clinics? We're really keen to learn…
5. Imitate Christ
Colossians 3:12-13 Therefore, as God's chosen people, holy and dearly loved, clothe yourselves with compassion, kindness, humility, gentleness and patience. Bear with each other and forgive one another if any of you has a grievance against someone. Forgive as the Lord forgave you.
(a) Compassion
One Monday morning I woke up feverish, with a chesty cough. Surely nothing to worry about... I'd be fine to work. Arriving at work, I was sent down to the Radiology department and returned to the ward short of breath. Not usual for someone who is used to cycling 100 miles a day! I was sent home from work.
I returned to work two days later. The consultant was showing someone around the department, when he spotted me in the corner doing some jobs and came over to ask how I was doing; whether I was feeling better. This touched me. Deep down.
Doctors are well known for their 'I'll be fine' attitude but the reality is that we all become unwell from time to time. Recognising when your Juniors are ill, supporting time away from work when it is needed, encouraging recovery and asking if anything can be done to help will pay off in the long-run and make a healthy, happy team.
(b) Kindness
Remember to thank your team. It was rare to find the doctors' office without a caffetiere of coffee or a pot of tea. One of the consultants made a point of bringing caramel shortbread and flapjacks to share at the end of his ward rounds... In fact the consultants seemed to compete with each other: who could provide the best post-ward-round treats? Often we went for coffee and buns together in the hospital cafe. What a great way to make us feel valued and part of the team. And what a great way to get to know us as 'real people' rather than 'just' Junior Doctors.
Admittedly sitting down for coffee together on a regular basis may not be possible but a simple, 'Thank you' at the end of a ward round, or an acknowledgement of the hard work that goes on from day to day, goes a long way.
(c) Humility
Get to know your team. You never know, you might find out something interesting about them! Working for the same consultant for four months and still finding out that he does not know your name by the end of the attachment is always disheartening.
Do use 'faith flags'. There is nothing more encouraging for a Christian Junior Doctor than finding out that his/her consultant is a brother or sister in Christ.
(d) Gentleness
Our rota was fully staffed with six SHOs. Six SHOs! Bonus! We were to spend most of our time together, working regular hours on the ward. This made it really easy to get to know each other, build a team and support each other. We shared our lives - looking out for each other and helping each other through the ups and downs of exams, bereavement, illness...
In previous jobs the team changed from day to day with people working on different wards, different shifts, or different clinical areas. It was difficult to get to know people, as we barely worked with the same people for more than a couple of shifts in a row. And it was difficult to meet up outside of work, as we were all working different shifts.
In one job, we were four SHOs short. We had to cover the extra on-calls between us and the workload was so great that we rarely left on time. Morale was low. People went off sick and the situation only got worse...
There may be very little that can be done - even on a senior level - but recognising the pressures that Juniors face in situations like this will go a long way... There is very little that Juniors can do about rota shortages and many doctors are too scared to 'raise their head above the parapet', or make a fuss (for fear that this may backfire – for example when it comes to writing references). At a senior level, you might be able to draft doctors in from other teams, or arrange for locum cover.
(e) Patience
Shift-work is challenging. Compared to some of my previous jobs, this was a dream! For a start the rota was fairly regular: a welcome change from the crazy shifts at random hours that I had been working for the past year. It was lovely not to have to change my body-clock / sleep-wake cycle every three weeks.
My first on call shift was a doddle. For the first time in three years, I was not running around like a headless chicken. I had time to clerk in the new patients thoroughly, to discuss the management plan with the SpR and to prioritise tasks appropriately. My first weekend on call was also very civilised, with an extremely supportive SpR, who let me lead the ward round on the Sunday morning. A great learning opportunity. A distinct difference from running ragged around the hospital for 12 hours, covering seven wards of patients I did not know; or being crash-bleeped to the labour ward every hour to attend a delivery.
'You Junior Doctors have it easy...' A frequent comment from my parents, who were Junior Doctors in the 1970s and had to work 72 hours in a row at times. Things have changed and I'm not convinced we have it any easier. The general consensus is that our shifts are more intense and that we look after more patients that we know nothing about. Changing shifts every few days, being forced to try to sleep at strange hours of the day (and often being unable to do so) and struggling to maintain a healthy work-life balance may lead to exhaustion, stress, illness and burnout.
If your Juniors are not quite so on the ball as usual, could it be that they have just finished a set of night shifts, have just worked the whole weekend on call, or are coming to the end of a 12 day stretch at work? Please be patient with us!
And finally...
Philippians 2:14-15: Do everything without grumbling or arguing, so that you may become blameless and pure, 'children of God without fault in a warped and crooked generation'. Then you will shine among them like stars in the sky
Cynicism is rife in the NHS. Morale is often low. Can you remain positive and avoid being cynical? Can you be encouraging and supportive, even when the going gets tough? People will notice...