ICMDA
World Congress - July 2014
CMF is part of a global family of national Christian medical movements – the International Christian Medical and Dental Association (ICMDA). This July saw the XVth World Congress in Rotterdam, attended by 910 delegates from 99 countries. It was a fantastic gathering and a wonderful celebration of unity and diversity.
CMF's bursary appeal raised £24,640 which was a huge contribution to the fund which gave 200 people from resource-poor countries free places at the congress – many thanks to all those who gave. 66 members of CMF UK were there, including students who'd never been to an ICMDA event before, as well as doctors who have been part of ICMDA for many years. One delegate wrote
'There were many inspiring talks at the congress, there was great music from around the world. It was fun to learn about other cultures and make friends. But for me, the most amazing thing was simply being together with God's worldwide family. Worshipping with brothers and sisters from so many tribes and nations was truly a glimpse of heaven.'
MSc in Family Medicine
ICMDA is pleased to announce that admissions for the MSc in Family Medicine accredited by the University of Edinburgh in collaboration with ICMDA and Christian Medical College, Vellore are now open. Please do let contacts abroad know about this new way of getting a first world degree without leaving the two thirds world.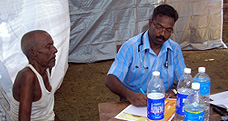 Benefits of the program
Program outline
Course information
How to apply
Fees & scholarships
Entry & language requirements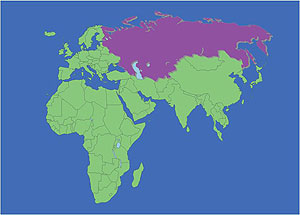 ICMDA in Eurasia
CMF UK is part of the Eurasia Region of ICMDA. Stretching from Reykjavik to Vladivostok and St Petersburg to Cairo, Eurasia is a vast and varied region. Comprising a third of the world's nations and a fifth of the world's population, it spans a diverse and changing healthcare climate.
Recent years have witnessed amazing growth. As well as the revitalising of older West European movements we have seen the birth of new movements in Central Europe and an increasing impact among students and juniors in the countries of the former Soviet Union. Across the region, nine volunteer Area Student Representatives encourage the work among medical and dental students, equipping them for the challenge of following Jesus in medicine.