Nurse student staffworker: Dimity Grant-Frost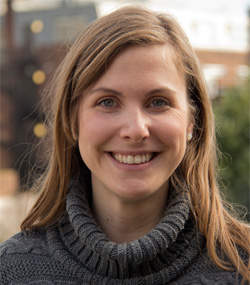 Dimity qualified as a nurse in Australia 9 years ago and worked for a year there before moving to London. Initially nursing for an agency, she then worked as a community clinical nurse specialist in west London before joining the palliative care team at The Royal Marsden Hospital where she worked for nearly 5 years. Dimity joins CMF in the role of Nurses Student Staff Worker.
Dimity writes: 'I hope that the team and I will work together to the glory of God, serve Christian nurses and nursing students to the glory of God and that as a result nurses would be more profound lovers of the Lord Jesus and serve the sick, vulnerable, marginalised and our society to (you guessed it) the glory of God.'
Please use the form below to make an online donation. Alternatively, print off a donation form and post it to CMF's freepost address.