Cross-examined
<< back to bookstore frontpage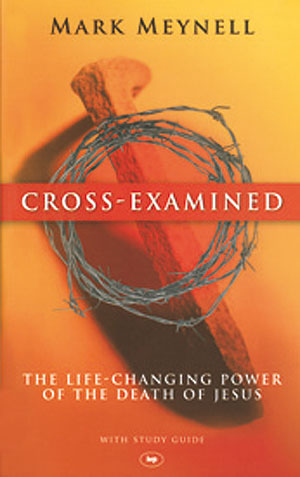 Order Ref:
Published by: IVP (2010)
Author: Mark Meynell
ISBN: 9781844744763
Price: £5.00(RSP: £8.99, save £3.99)
Exploring the issues of humanity's sin, the cross and the resurrection, this book helps us understand God's ultimate plan and fall more in love with the resurrected Christ. In eleven concise chapters, Mark Maynell discusses important theological points accessibly and relevantly, with references from history, poetry and literature. Issues such as the wrath of God and terms such as 'substitutionary atonement' become incentives for praise rather than confusion. Readers are encouraged to keep the Bible as the central text, ensuring the main points are heard loud and clear. There is a study guide for each chapter and I'd whole-heartedly recommend this book for discipleship or small-group material. Cross-examined is an excellent read for busy medical students who want to delve deeper into the meaning of the cross, as well as for those who may be confused or who struggle to explain it to others. If there is one book to read on the subject while at medical school, this should be it!
Review by Alison Weetch, Oxford
This title is available to UK & Irish CMF students at a discounted price via the Take and Read pages
All orders are subject to availability