Serving Christ in Medicine (audio)
<< back to bookstore frontpage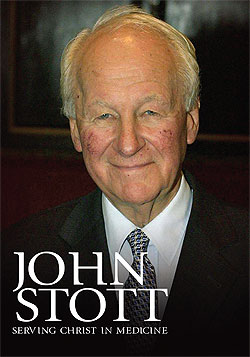 Order Ref: Ser1101c
Published by: CMF (2011)
Author: John Stott
Price: £7.00(RSP: £10.00, save £3.00)
A collection of classic talks by Rev Dr John Stott from the International Conference of Christian Medical Students held in Oxford in 1980.

This collection includes five talks on the subjects of:
Disc 1: our personal integrity.
Disc 2: our vocational service.
Disc 3: our social responsibility.
Disc 4: our ethical distinctiveness and our global perspective.
These newly-restored recordings are available as a set of four audio cds.
All orders are subject to availability