to give to your friends!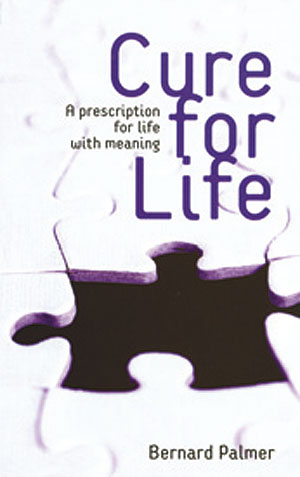 Cure for Life
By: Bernard Palmer

Published: CMF (1996)

ISBN: 9780906747339

RRP: £5

Price for CMF student members: £2
Shortest on the 12:12 list, it sure packs a punch. An unashamed, systematic, whistle-stop tour of what faith in Jesus is really about. The reality of Jesus Christ is clearly displayed and encourages the reader to stand at the crossroads and make a decision. Full of Bible verses, personal testimonies and examples from culture both historical and contemporary, Christiain and secular, the book explores who Jesus is, what he did and how we should respond. In short, easy to read chapters, Christian jargon is explained and the common questions that many may have are addressed. Helpfully, the books' last two chapters examine practically what the Christian life should look like, providing encouragement on living like Jesus, reading the Bible, praying, meeting with other Christians, and sharing Jesus. This is a book to read, and give to your friends. I certainly felt inspired and encouraged and have a pile of my own which I have already started handing out.
Review by Rachel Owusu-Ankomah, St George's
If you are not a CMF student member, this title is available to buy online from the CMF bookstore