North East - Sheffield
Our student CMF group meet together once a month at local Christian doctors' houses. We share a meal together (provided by our lovely hosts!) and invite a speaker to lead a Bible study/ give a talk on an issue relevant to Christian medical students. We also have a fireworks evening every year in November and regular prayer breakfasts.
The pre-clinical group have a lunchtime meeting each week for a Bible Study, fellowship and prayer. This year the group will be working through the 'Uncovered' series of Bible studies on Luke's gospel interspersed with meetings focused on issues in medical ethics such as abortion and euthanasia.
We also go to the CMF national conference together- the highlight of the year!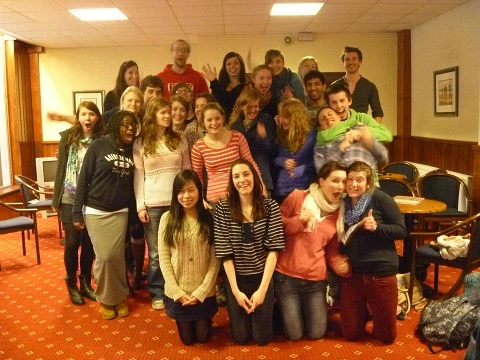 We are a very friendly bunch- please get in touch for more information. For more information email the reps or visit the Facebook page or the SU website
<< student contacts in your area
Student Link: a medical student who provides a link between the student group and national CMF and is actively involved in running the local group.
Medical School Link: a graduate doctor who supports the local CMF medical student group by being a point of contact for them, and by linking them with other doctors locally and CMF generally, in order to further the aims of CMF (discipleship, evangelism, mission, values).
National Student Council: a medical student and regional representative for CMF working with CMF student groups at each medical school.