students - events
Student Conference 2018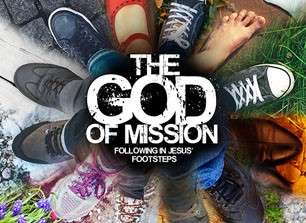 When: 9 - 11 February 2018
Where: Yarnfield Park, Stone, Staffordshire
Hosted by: CMF

To book online, click here.
Download full conference programme and seminar details
To download the PDF, right click on the link above and select 'Save Target As...'
How do we understand mission? Is it a week of events, energetically promoted by our CU? Or do we think first of a mud hut near the beach? Or a poverty-stricken inner city? We might think about how 'mission' applies to us. Is everyone a missionary? Or is it just something for the super-spiritual, with 'medical missionary' up there in the stratosphere of the Christian hierarchy, in the same way the world sees the Professor of Neurosurgery at a large teaching hospital?
Mission is something that flows through the whole of scripture - it is not solely derived from 'Go and make disciples' in Matthew 28. We ultimately see what mission means when we look to Jesus, in whom mission finds its perfect expression. But then we ask: how does this look today? What can we learn from a missionary to the first century Middle East, whose public ministry lasted only three years?
Addressing these questions in the Bible talks will be Dr Paul Bendor-Samuel. Paul directs the Oxford Centre for Mission Studies, and previously led Interserve, an interdenominational, international mission agency focused on Asia and the Middle East. Further back, Paul qualified as a doctor in Wales, and was involved in general practice and public health.
As well as the Bible talks, there will be a choice from 19 seminars, covering a wealth of Christian and medical topics. We're expecting around 450 students, mostly from the UK and Ireland, and including about 25 from further afield. One session will enable you to meet others in your region, and give a chance to discuss what you've learnt. There will also be plenty of good food, music, a quiz and a ceilidh.