A force for hope
What could God do with a movement of nurses and midwives who know and love Jesus in all they think, say and do?
How could they transform our health service, our profession and our nation?
How can you be part of growing such a force for hope?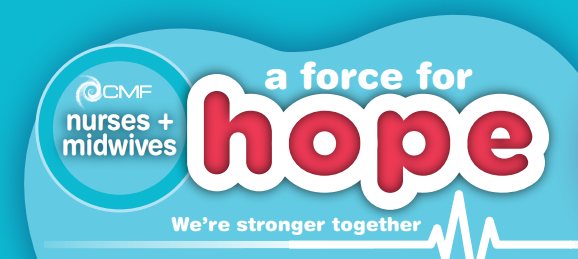 Upcoming events to invite nurses and midwives to:
16th October - Salty and Sweet: Two virtual events in one day!
From 10am to 12:30 we will run a virtual 'taster' Saline Solution course, led by and for nurses and midwives. Come and learn how we can best be witnesses to Christ in our workplaces.
Then, from 1 to 3pm join us for a virtual bake-off. Come and bake scones with us and join us for a virtual cream tea and social, with a chance to worship as we cook.
This is a free event, and you can register for the Zoom call here
More events and resources will be appearing on this page in the coming weeks - watch this space!