catalyst-teams - events
CMF East Midlands Day Conference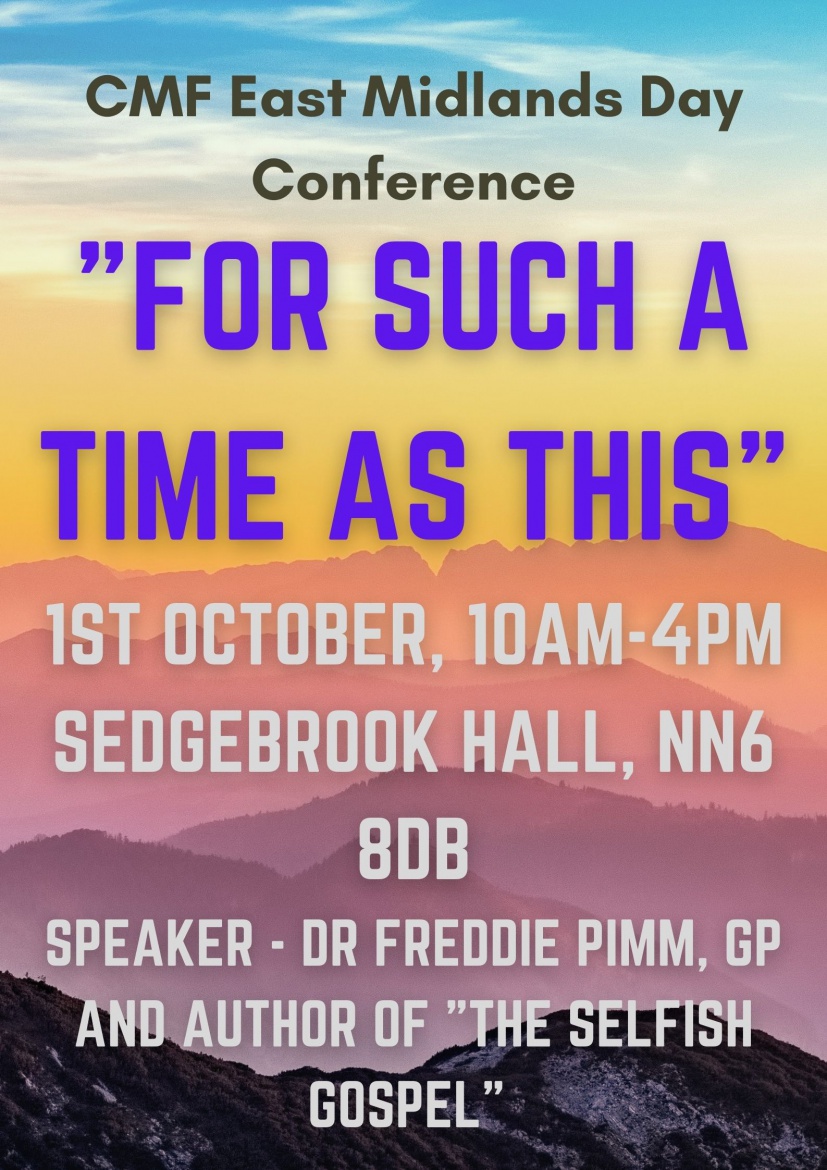 When: Saturday 1st October
Where: Sedgebrook Hall, Chapel Brampton, Northamptonshire, NN6 8DB
Time: 10am to 4pm
Hosted by: East Midlands Catalyst Team

Click here to book online!
"For Such a Time as This"
Speaker: Dr Freddie Pimm, GP and author of "The Selfish Gospel - Be Transformed by Giving it All"
The East Midlands Catalyst Team is delighted to invite you to join us for our annual regional conference, this year set in the beautiful location of Sedgebrook Hall, near Northampton. We are delighted to be joined by Freddie Pimm as we look at the book of Esther in scripture and what it has to say to us as disciples of Jesus and healthcare workers in 2022. Come and join us for a time of encouragement, refreshing, connecting, praying and eating together!