doctors - events
Attentive to God - Spiritual Retreat 2020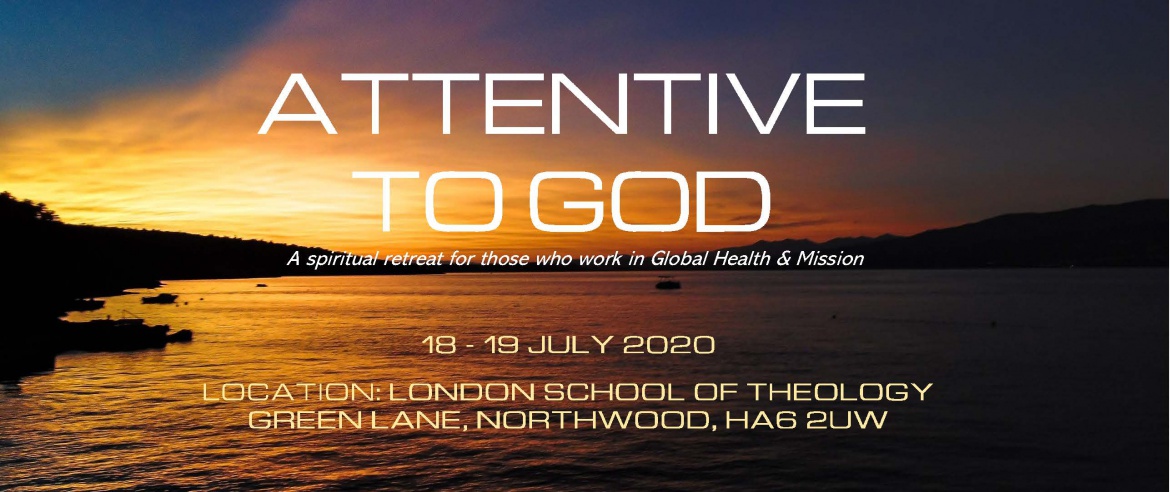 When: 18-19 July 2020
Where: London School of Theology, Green Lane, Northwood HA6 2UW

Click here to book online.
Attentive to God Flyer
To download the PDF, right click on the link above and select 'Save Target As...'
A 2-day Spiritual Retreat for those who work in Global Health & Mission.

The retreat will be led by Viv & Sheila Thomas.
Viv is the founder of Formation (www.formation.org.uk) an organisation focused on spiritual development. He is an Anglican minister and an ex Associate International Director of OM International. He has written several books including Second Choice, The Spectacular Ordinary Life and Wisdom Road. He travels throughout the world teaching on leadership and spirituality. Sheila is a trained spiritual mentor and advisor. She is particularly interested in helping people in developing their spiritual health.