doctors - events
Burnout or Resilience?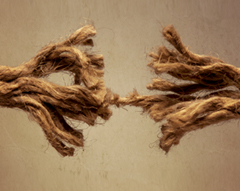 When: Saturday 24 June
Where: Bond Dickinson LLP, Bristol
Time: 09.30 - 16.00
Hosted by: LCF & CMF

Conference flyer and programme details
To download the PDF, right click on the link above and select 'Save Target As...'
Burnout or Resilience?
The Christian professional can often feel overstretched, working in an environment that is both demanding and hostile towards God and those who serve him. Building resilience to deal with the pressures is not an optional extra, but a requirement.
The story of Elijah in 1 Kings 17-19 offers a realistic account of a breakdown. For Elijah, the pressures associated with serving God and his people in difficult circumstances were the cause. For us, as medical and legal professionals, there may be some differences. Yet exceptional mental and physical strain still lead to exhaustion and a sense that circumstances are out of control, even out of God's control. Depression, fear and self-pity can take over and it can be easy to lose eye contact with the Lord in this state of breakdown.
But God has a prescription for Elijah's body, mind and soul that is applicable as a remedy as much as a preventative. This leads to a more balanced view of God's world and God's plan for our life and service within it.
Join us for a day of teaching, exploration and practical application of these vital principles, whatever your professional calling and your current circumstances.
This conference is open to all lawyers and healthcare professionals, medical, legal and nursing students, spouses and friends.