doctors - events
Catalyst Team Online Gathering - March 2022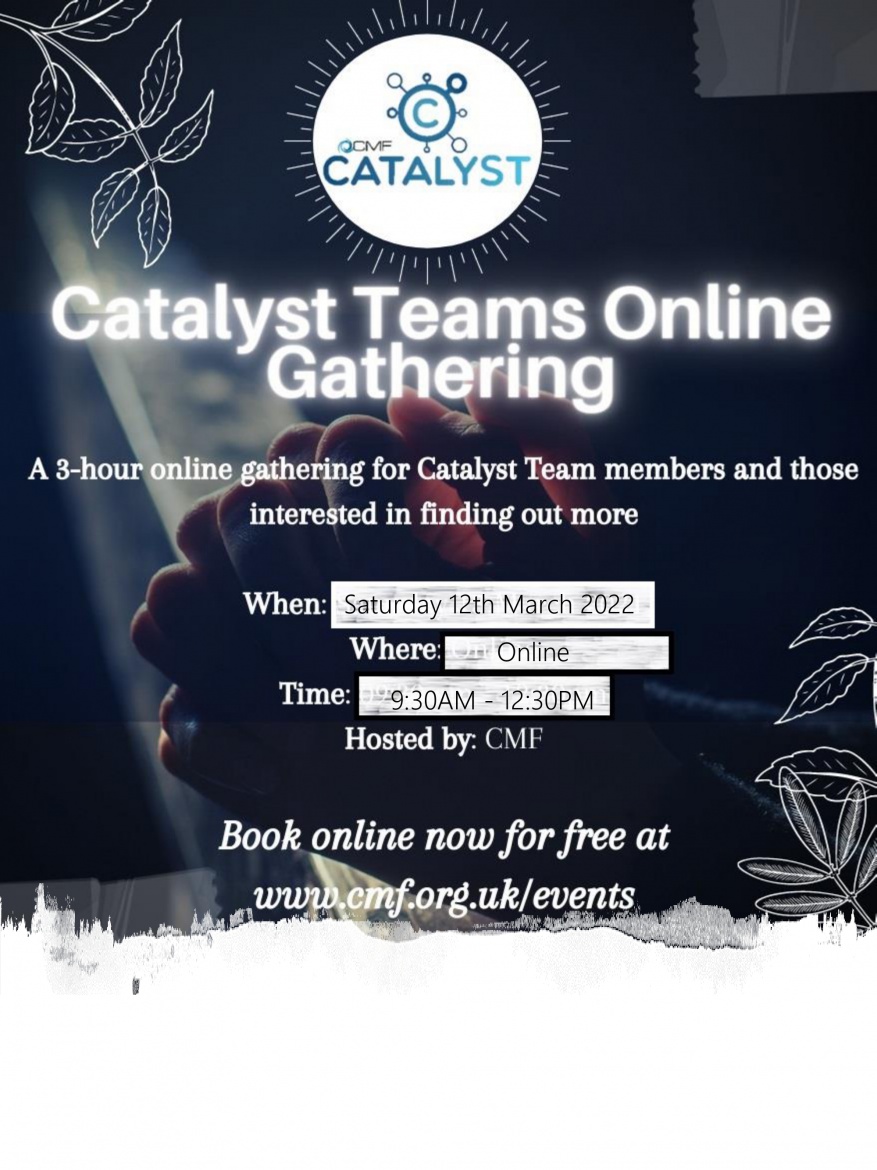 When: Saturday 12th March 2022
Where: Online
Time: 9:30-12:30PM
Hosted by: CMF

Click here to book online.
Join us for our bi-annual online gathering. This is a key opportunity to hear what is going on around the UK as we share and pray together.
Catalyst Teams are growing both in number but also in depth. Join us for a key time to catch vision, share ideas and experiences, plan and pray together and for God to work in our lives.
Please do invite those who might be interested in finding out more about Catalyst Teams in your region.
We can't wait to see you!
SPEAKERS
John Greenall is CMF Associate CEO and a Paediatrician in Bedfordshire.
Phoebe Owen is Catalyst Team Leader in East Midlands and a Registrar in Rehabilitation Medicine

PROGRAMME
9.30am Welcome and devotional
9.45am Stories from teams and the journey so far
10am How to stay fresh and yield fruit in every season
10.15am Breakout discussions
10.35am Sharing from some members on learning from the past year, both from teams and CMF training
Pastoral care lessons

Why should I share my faith with my colleagues?

Why we should still encourage people to serve overseas?

And many more TBC!
11am Break
11.20am Sharing continued with Q&A
11.50am Breakout discussions in teams: what's next and how do we get there?
12.20pm Prayer
12.30pm Close