doctors - events
Catalyst Team Online Gathering - Sept '22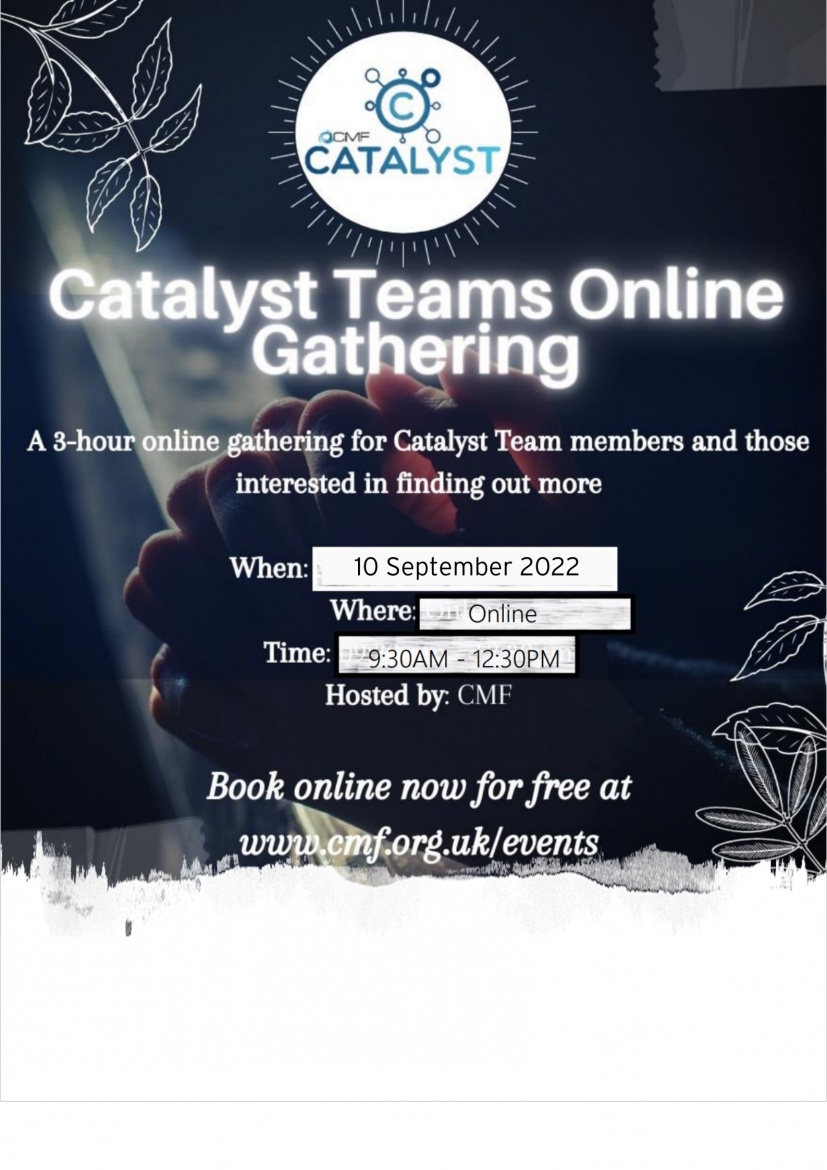 When: 10 September 2022
Where: Online
Time: 9:30am
Hosted by: CMF

Catalyst Teams Online Gathering Saturday 10th SEPTEMBER 2022 - Zoom - 9.30am -12.30pm.

It's our bi-annual chance to gather, share, learn and pray together!
Join us for a key time to catch vision, share ideas and experiences, plan and pray together and for God to work in our lives.
We will:
…consider how we can grow in 'People Wisdom' as we lead others
...share stories of what God is doing in your areas
…share, borrow or steal good ideas in Zoom breakout groups
…learn new things that are transferrable across CMF, church and work
…pray together as a team and with others with a similar passion to yours
As ever we hope that this conference will equip in skills applicable to your clinical, church and home life just as much as it does to CMF Catalyst Teams

SPEAKERS
John Greenall is CMF Associate CEO and a Paediatrician in Bedfordshire.
Tim Cross is a Church Pastor from Kent and a former teacher.

PROGRAMME
9.30am Welcome and devotional
9.45am People wisdom
10.15am Breakout discussions
10.35am Sharing from the past year
Mentoring has launched
In person vs online events
What do we sense God is doing in our nation?
And many more TBC!
11am Break
11.20am Sharing continued with Q&A
11.50am Breakout discussions in teams: what's next and how do we get there?
12.20pm Prayer
12.30pm Close