doctors - events
Junior Doctors Hybrid conference - Loving God: How to give God your all as a Christian doctor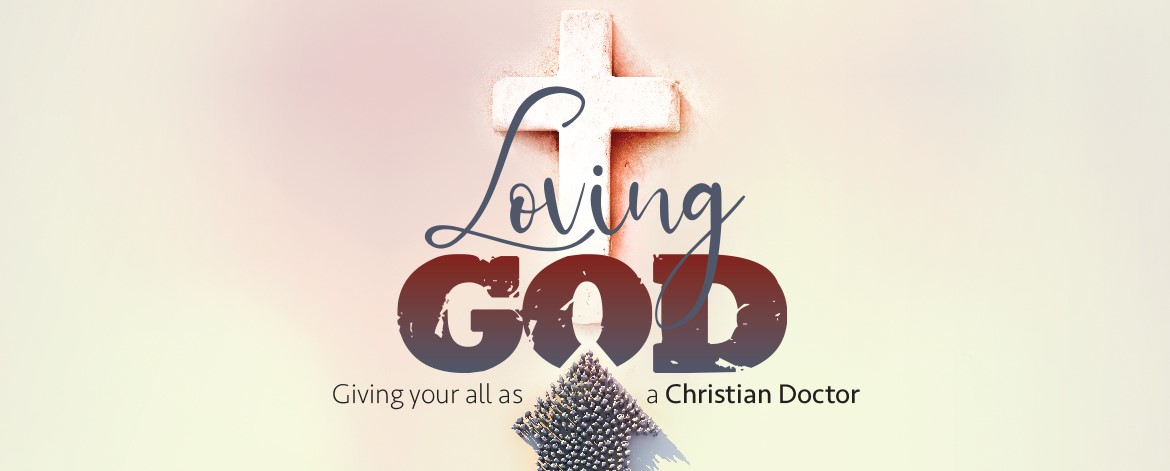 When: Friday 23 - Sunday 25 October 2020
Where: Online
Hosted by: CMF

Click here to book online.
A conference for all junior doctors, from FY1 to senior registrar, and those taking time out of training.
What God asks of us is devastatingly simple to summarise: 'Love the Lord your God with all your heart and with all your soul and with all your mind and with all your strength.' Medicine can be a great way to love God, but it can also be a great way to earthly power and influence, status and significance, approval and applause. This Loving God conference will consider the heart of what it truly means to be a Christian doctor. Taking three seminal passages from across the sweep of Scripture, we will seek God's help to grow our love for him above all.
Join us at this weekend conference to explore what it looks like to love God as a junior doctor, and for fellowship, friendship, refreshment and restoration in the Lord.
We have a range of cutting-edge seminars to choose from and our keynote speaker, Rev Andrew Nicholls will be encouraging us on the theme of 'Loving God: How to give God your all as a Christian doctor'.
In these uncertain times things will be different but it will still be a wonderful time for friendship, fellowship and shared learning.
SPEAKER
Rev Dr Andrew Nicholls
From a Christian home and converted at university, Andrew qualified as a doctor from Cambridge and Bart's in 1992. CMF was an essential part of his preparation, equipping him with the essentials for being a Christian doctor. During his 10 year medical career he began exploring other ways of serving God which resulted in 15 years as a pastor and then his current position as Director of Pastoral Care at Oak Hill College. Now passionate about connecting the riches of Christ with the realities of life, he aims to help equip trainee pastors to do this for themselves and for their churches. Andrew is married to Hilary, and they have two teenage sons, a dog and some bees.
FRIDAY 23 October
Genesis 4 - "Loving God - or not!"
Two brothers who look similar, but one loves God and the other hates him.
Adam and Eve's first two offspring exemplify the whole human race, and our own
hearts.
SATURDAY 24 OCTOBER
Psalm 22 - "Loving God - like Jesus!"
The full range of human emotions can be lived out in love for God. Pointing to the first Easter, through this psalm Jesus teaches us how to sing to the Lord in longest of nights and the brightest of days.
SUNDAY 25 OCTOBER
Rev 21 - "Loving God - our hope!"
We may not love God very well yet, but one day we shall be free to do so perfectly. As in our working lives we try endlessly to clear up after the fall, we consider how it will be to love God when he has finally swept all the rubbish away.
SEMINARS
Prayer - journeying with Jesus - Rhona Knight
Mental wellbeing - why should I worry about me? - Steve Sturman
Racism, bullying and harassment: an NHS problem? - Jonathan Makanjuola
Evangelism in the workplace - Richard Scott
Handling money as a Christian in today's confusing world - John Wong
Missions impossible: living faithfully when there seems too much to do - David & Abigail Randall
AI in healthcare - what future is there for humans? - John Wyatt
You can serve God in global mission without stepping onto a plane - John Greenall & Fi McLachlan
Personhood, dignity and the choice between lives - Jennie Pollock
True justice - honouring Jesus by honouring the cries of the vulnerable in healthcare - Mark Pickering & Felicia Wong
For information on the programme and the seminars, please click PDF above.
We are working to finalise the online content to include interactive and plenary sessions that will make this a really wonderful time of fellowship. We will keep you posted and will release the final programme as soon as possible.