doctors - events
National Conference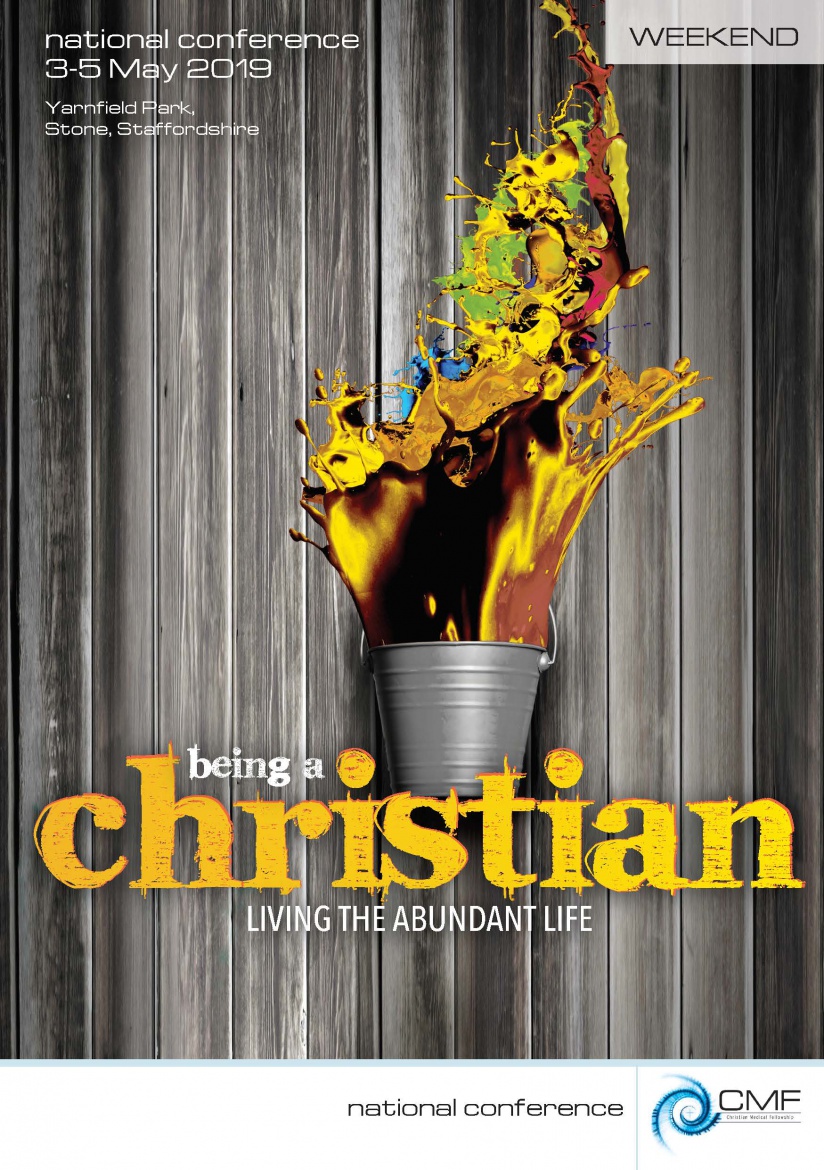 When: Friday 3 to Sunday 5 May 2019
Where: Yarnfield Park, Stone, Staffordshire
Hosted by: CMF

For further details and to book online click here
Click here for downloadable conference brochure and registration form you can print at home
To download the PDF, right click on the link above and select 'Save Target As...'
Being a Christian - Living the Abundant Life
Christians in the past often used the expression 'living below their privileges' to describe the gap between what they knew and what they actually experienced and enjoyed. This remains a challenge for us today. In the face of much that could discourage us, we need to focus on the abundant encouragements found in the gospel.
This year the Bible expositions will trace some of the central privileges of the Christian set out in Romans 5 and 8, namely the blessings of justification, the wonder of God's adoption, and the assurance of God's irrevocable love. When these truths illumine our minds, touch our affections and evoke our thankful responses, we are beginning to realise that to be a Christian is to have an abundant life indeed.
The National Conference brings together members at all stages of their careers. There are separate seminar tracks for all healthcare professionals, junior doctors, nurses and student leaders (by invitation only).
NB.
Due to extensive engineering works on the West Coast route, London Euston will be closed with no services to or from the station on 4-6 May. Trains into London from Stoke-on-Trent or Stafford will be diverted into Paddington or Marylebone station. Please refer to
http://www.nationalrail.co.uk/ for more details on train diversions.


PROGRAMME & SEMINARS
Full information on the programme and seminars available can be found on the conference brochure. Click here to download a pdf version of the conference brochure.
Online booking
Go to the link at the top of the page to book online.
Closing date
Booking closes on Wednesday 17 April 2019.