doctors - events
Saline Festival- Relight the Fire!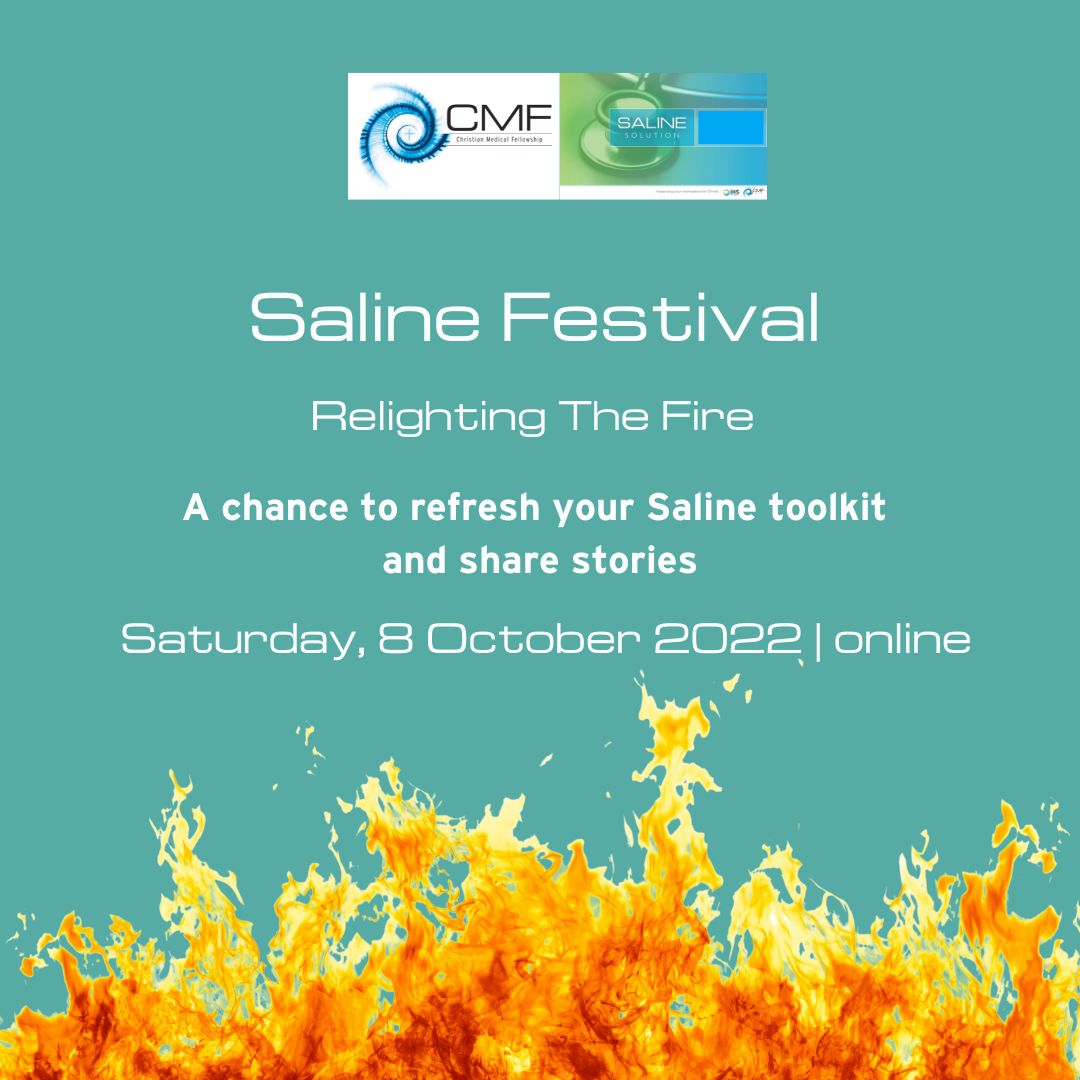 When: 8 October 2022
Where: Online
Time: 19:45 - 21:30

To book online, click here.
This is an opportunity for previous Saline participants to meet with each other, share stories, hear updates and pray for one another. This will be the second annual event and we look forward to seeing you. There is no charge for this event, but Zoom details will only be sent to those who register.