doctors - events
Saline Solution - York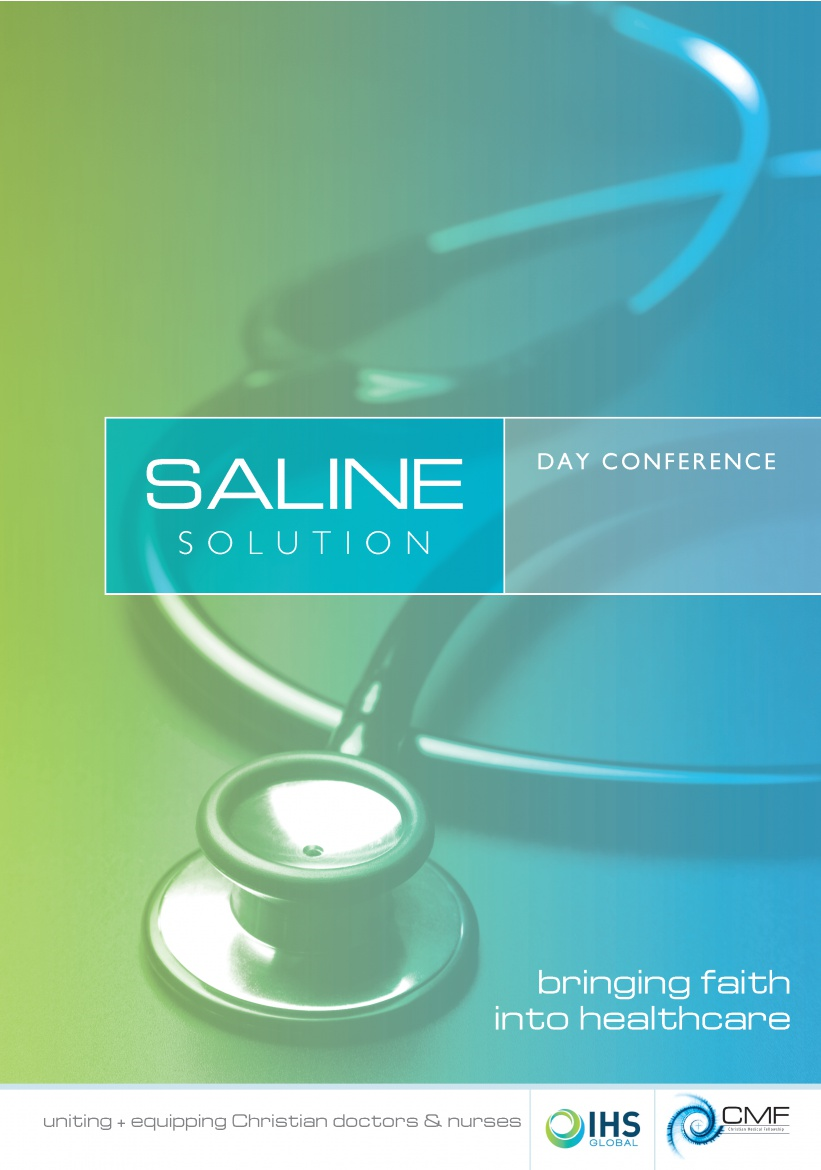 When: Saturday 29 February 2020
Where: The Ark Church, 43 Monkgate, YO31 7PB
Time: 09:15-16:30
Hosted by: CMF

To book online and for more detailed information, click here.
Saline Solution
Do you have questions about faith at work?
Is expressing my faith legal?

Is it practical?

Do I have time?

Would I get into trouble?

How can I get involved?
Every Christian health professional has a unique opportunity to improve their patients' physical and spiritual health, but many feel frustrated by the challenge of integrating faith and practice within time constraints and legal obligations.
However, the medical literature increasingly recognises the important link between spirituality and health (1) and GMC guidelines approve discussion of faith issues with patients at their invitation, done appropriately and sensitively (2).
In our contact with patients we are called to be 'the salt of the earth' - flavouring life with grace and truth. Saline Solution is designed to help Christian healthcare professionals bring Christ and his good news into their work. It has helped hundreds become more confident and adept at practising medicine that addresses the needs of the whole person.
The course is aimed at helping us encourage colleagues and patients to move one step closer to a relationship with God, through recognising opportunities to reach them with the good news of Jesus, with due respect and sensitivity.
References
(1) Spiritual values and skill are increasingly recognised as necessary aspects of clinical care: Culliford L. Spirituality and Clinical Care. BMJ 2002;325: 1434-5
(2) Personal beliefs and medical practice. GMC March 2013
There is neither parking on site nor street parking, you can park either at park & ride to Peasholme Green - "Yellow Route" from Grimston Bar Car Park, and walk (5-10 minutes) or park at nearer long stay car parks (Monk Bar Car Park = £13 for stays over 5 hours or Foss Bank Car Park = £11.20 for 8 hours) not cheap in York) or train then bus/taxi