doctors - events
Serving Not Sinking - A Day conference for Christians in healthcare leadership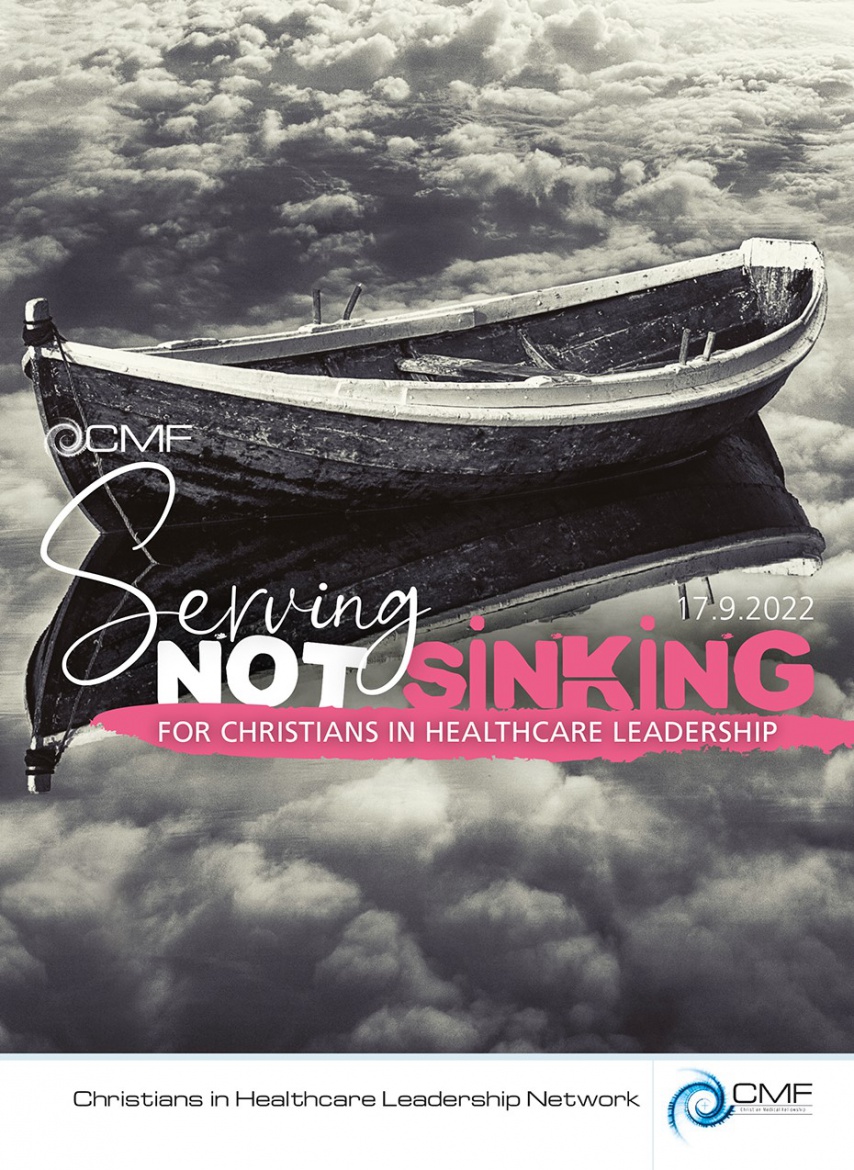 When: 17 September 2022
Where: CMF, 6 Marshalsea Road, London, SE1 1HL
Time: 10:00
Hosted by: CMF

Click here to book online! (Livestream tickets now available!)
Click here to view programme and ticket prices
To download the PDF, right click on the link above and select 'Save Target As...'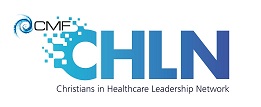 The healthcare leadership arena is an increasingly secular one, where leaders can feel isolated in the role or reluctant to take on responsibilities in the first place. CMF is developing a Christians in Healthcare Leadership Network (CHLN) to address these challenges. This is the launch event. Come along to hear some inspiring talks, meet other leaders, discuss, eat and pray together. We will be thinking about how this network might develop into the future. Both clinical and non-clinical leaders are welcome, as are aspiring leaders who are students and in junior roles.
ONLINE OPTION: Joining us in person will mean you get the most of the day and the chance to meet with others. However, if you are unable to do so there is an 'online delegate' option* where you'll access the keynote talks and attend breakout discussion groups with others, (tickets, just £20!).
*Those joining online will be able to access the talks and join with others online for the breakout sessions. The last session of the day will be less accessible and so the day will end at 15:30 for those online. Questions will be directed to speakers via the chat function on Zoom.

How to get there - Find us!

Speaker Bios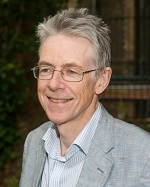 Chris Holcombe is a Consultant Breast Surgeon in Liverpool, Associate Medical Director for Clinical Effectiveness, and President of the Association of Breast Surgery. He has been in various leadership roles locally, regionally, and nationally over the years. He spent three years working in Africa. His passion is to 'take his ordinary life - his sleeping, eating, going to work, and walking-around life - and place it before God' (Romans 12.1, The Message) and ask for God's wisdom and grace while doing so. His aim is to embed Kingdom values in the workplace, hopefully making things a little better and a little more godly. Outside of work, Chris is married with four children, and seven grandchildren. He enjoys walks along the Pembrokeshire coast and getting up a mountain as often as possible, preferably one covered in snow and ice!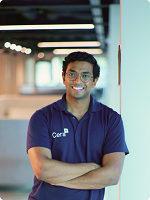 Ben Maruthappu is a London-based doctor and CEO of Cera, a digital-first home healthcare company, which has grown to 10,000 employees and 40,000 daily visits within five years of launch. Ben serves on the boards of Imperial College Healthcare NHS Trust, one of the largest NHS hospital groups in the country, and Skills for Care, the national body for the UK's social care workforce. He has a strong interest in research with over 100 peer-reviewed publications and 75 awards. He has authored three medical books. Ben was educated at Oxford, Cambridge and Harvard universities. WIRED listed him as one of '10 Innovators in Healthcare'. He was also named Disruptive Leader of the Year and Entrepreneur of the Year. In 2020 Ben was awarded an MBE in the Queen's New Year's Honours for services to Health & Care technology.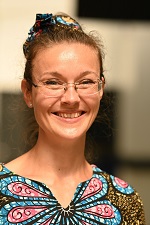 Catriona Waitt is a Professor of Clinical Pharmacology and Global Health at the University of Liverpool. She works primarily at the Infectious Diseases Institute, Makerere University, Uganda. She leads a team investigating drug dosing, safety and effectiveness in complex populations such as pregnant and breastfeeding mothers and their infants. She leads several large multinational projects. Catriona is motivated by the words in Micah 6:8: 'He has shown you O man, what is good. And what does the Lord require of you, but to do justly, to love mercy and to walk humbly with your God?' She and her husband Peter both work less than full-time in clinical academic roles whilst sharing the home education of their four children and serving in various ministries through Lugogo Baptist Church.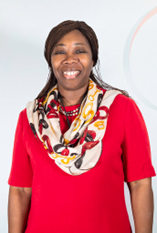 Gubby Ayida is a Consultant Obstetrician and Gynaecologist at the Chelsea and Westminster Hospital NHS Foundation Trust(CWFT). She is currently seconded as the Medical Director at Hillingdon Hospital NHS Foundation Trust. With a strong background in NHS management and clinical leadership, Gubby is involved with NHS transformation work and Integrated Care Working both place-based and across the sector. She has effectively led change management during a merger of two acute hospitals. Gubby is Chelsea and Westminster NHS Trust's Special Advisor to the Trust Board on Equality, Diversity and Inclusion, a role taken up just before the first wave of the Covid pandemic. She seeks to systematically use her current executive and board advisory roles and management experience to deliver transactional improvements and influence much-needed cultural change to address 'belonging' in the NHS People Plan and tackle the health inequalities exposed by the pandemic.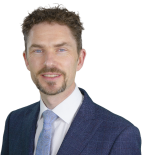 Mark Pickering has been CMF Chief Executive since 2019. Prior to that he has been a CMF Board member and was Head of Student Ministries in the 2000s. Mark originates from Yorkshire but did his medical school and GP training in London.
After GP training, Mark gravitated into secure environment medicine, working as a GP in prisons and secure psychiatric units. He has been a regional lead GP for two large UK offender healthcare providers. He continues a small amount of secure environment GP work alongside his CMF responsibilities.
Mark is on the Board of Integritas Healthcare, a Christian faith-inspired NGO promoting quality offender healthcare in the UK and internationally, where his wife Rachael is Chief Medical Officer.
In his varied roles, Mark has learnt to value flexibility, collaboration, integrity, pragmatism and optimistic realism; he likes to keep the big picture and the long view in mind.