doctors - events
THREE GREAT DEBATES: Has Christianity anything to contribute to the 21st century public square?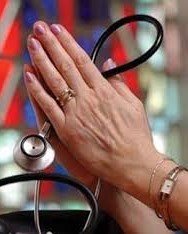 When: Friday 25th October 2019
Where: The Royal College of Surgeons of Edinburgh
Time: 18:30-20:30
Hosted by: CMF, LCF, CDF

Download the brochure for more details on the debate and the speakers
To download the PDF, right click on the link above and select 'Save Target As...'
Come and listen to a distinguished panel of speakers, including:
Andy Bannister from the SOLAS Centre for Public Christianity,
Lord Purvis of Tweed,
Donald Findlay QC
Dr Donald Macaskill, Chief Executive of Scottish Care,
Professor David Galloway (past president of the Royal College of Physicians and Surgeons of Glasgow)
and Paul Coleman of the Alliance for Defending Freedom,
Chaired by
Professor Mona Siddiqui

as they debate the pressing contemporary issues:
Is Christianity irrelevant to modern society?
Should Christian principles be dropped from medicine?
Should the law criminalise offensive speech?
Have your say. Contribute to the discussion.
Tea and coffee from 18.30Debate starts at 19.00Continue the conversation over a glass of wine at 20.30
Tickets are available
now
on
Eventbrite
-
This is a joint venture between Lawyers' Christian Fellowship, Christian Medical Fellowship and Christian Dental Fellowship.