developing health course - objectives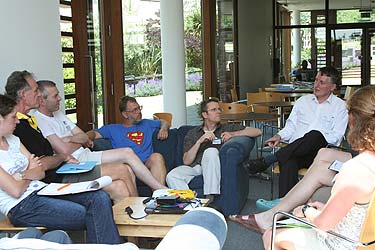 To promote standards of excellence in holistic healthcare for those working in resource poor countries
To explore new and current knowledge relating to clinical practice in resource poor countries
To improve current clinical skills and develop new ones relevant to work in resource poor countries
To provide spiritual refreshment, encouragement and mutual support

What skills/knowledge will participants acquire during the event?
A broad overview of global health
Up to date teaching on key clinical issues
Enhanced practical skills in paediatrics, orthopaedics, surgery and obstetrics
An increased awareness of the interrelation of culture, faith and healthcare
Teaching methods that will be used:
Lectures
Discussion Groups
Problem-based learning
Practical skills workshops
PLUS - the interaction of participants from different nations and cultures
Developing Health Resources
Every participant receives a USB stick containing lecture notes, management protocols, power point presentations and other resources from previous courses. At the course, participants will have online access to new material from this year's course.
TALC (Teaching Aids at Low Cost) has a bookstall at the course.