global - events
Elective Lite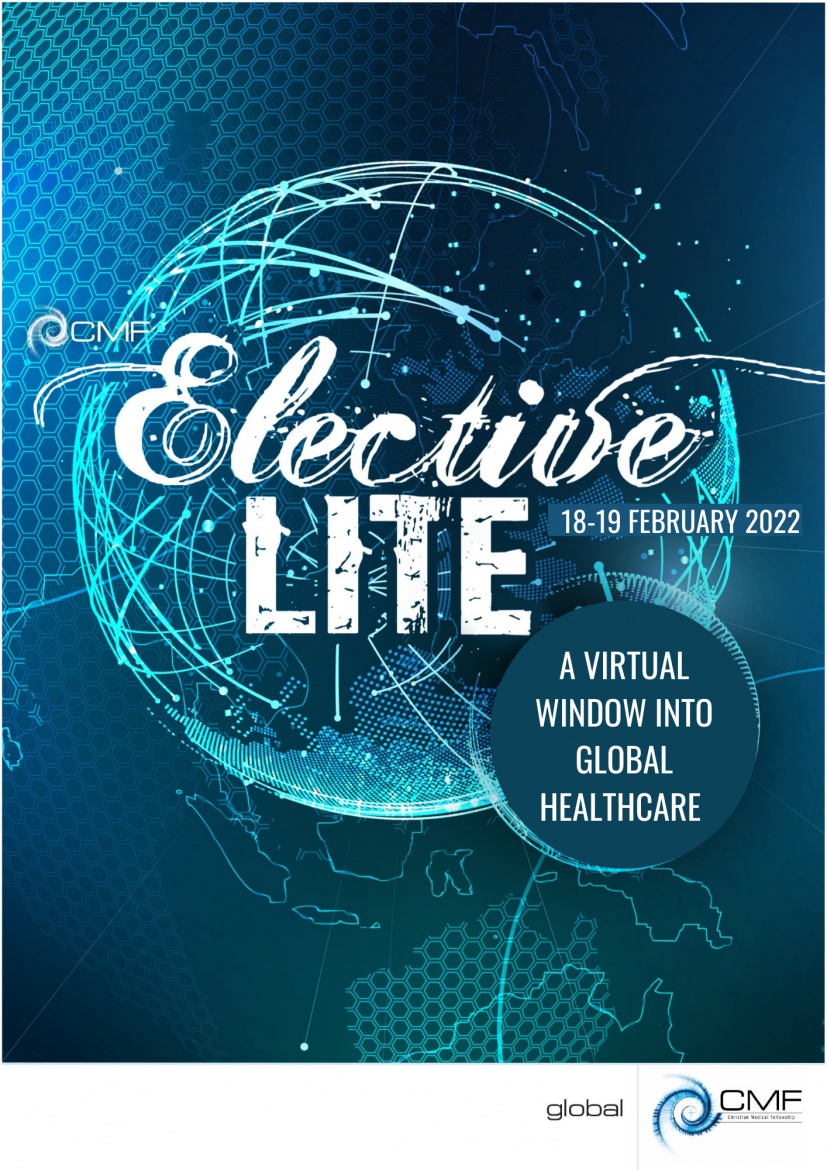 When: Saturday 19 February 2022
Where: Online
Time: 9am-5pm

International elective placements are a great way to gain experience of global health and showing the love of Jesus through healthcare. They can be an opportunity to experience a new culture, different ways to practice medicine and explore a potential career working in global healthcare. Elective placements can provide rich learning, networking and personal development - they can also be a lot of fun!
We recognise that travel restrictions, life commitments, and cost mean that physical travel to another country may not be possible for everyone at this time. With this in mind we've developed a virtual healthcare student elective, offering the chance for a condensed interactive elective through CMF partners in the United Arab Emirates.
Background
Kanad Hospital (formerly known as Oasis Hospital) was established in 1960 by Dr's Pat and Mariam Kennedy at the request of HH Sheikh Zayed Al Nahyan. The Kennedys were physicians from the United States whose primary goal was to honor God by providing loving healthcare to those in this region. Ever since its launch, Kanad has been known for its excellent obstetric and paediatric care, and is proud to be recognized as one of the best hospitals in the UAE for women and children. Kanad is a not-for-profit hospital that strives to diligently follow the teachings of Jesus in the way that it cares for women, children, and their families.
Structure
Elective Lite will run on Saturday 19 February 2022 9am - 5pm.
Sessions will be delivered via Zoom. The programme will include:
History of the hospital
Hospital tour
Clinical Teaching
Loving our neighbours
Cultural exposure
Q&A with the Staff Team (including how I could get to work in such a context)
How to apply
To take part in Elective Lite you need to be a medical student in the final two years of study or a nursing, midwifery, or allied health professional student in your final year of study. You will also need to commit to attend and take part in the whole day, including the interactive sessions and some pre-reading. Successful applicants will need to pay £25 to cover running costs.
Places are limited and will be awarded based on the application form which you can access
here.
To complete the application form you will need to read
the code of conduct.
Deadline for application:
Friday 11 February (please note that places will be limited so apply early).
If you have any further questions you can email
globalcoordinator@cmf.org.uk.