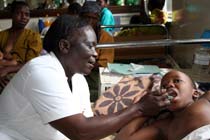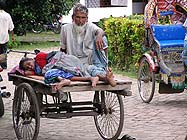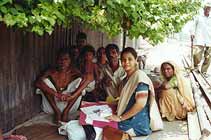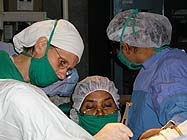 Bible Colleges
All Nations is an independent, evangelical Christian college, located just to the north of London. All Nations staff include thirteen academic tutors with a wealth of mission understanding and cross-cultural experience with students from around the world.
Offers a varierty of courses with a specific focus on cross-cultural work.
This is college has an international community of over 30 different nationalities. It also has over 30 denominations are represented in the student body. Their programme is not simply academic, but embraces personal spiritual growth, practical training in Christian service and involvement in a close college community. Their training is for the real world of Christian service and discipleship.
Formed in September 2000 by the coming together of Birmingham Bible Institute and Springdale College, with a joint history going back over 70 years, BCC is an inter-denominational Christian training college for mission and ministry in the UK and overseas with a positive approach to the evangelical and charismatic traditions.
International Christian College (ICC) was formed in 1998 by the merger of two of Britain's leading Bible Colleges, Glasgow Bible College and Northumbria Bible College. With around 150 students, it is Scotland's largest Bible College, and stands firmly in the evangelical tradition.
Formerly known as London Bible College, provides a world-class theological education in a culturally diverse evangelical community. Offers a wide variety of Theology degrees and awards, from the one-year CertHE to the PhD. The LBC teaching faculty is an evangelical multi-denominational team from all over the world.
Moorlands College provides a challenging learning environment where men and women, passionate about Jesus Christ, may be nurtured and equipped to impact both church and world.
At Oak Hill, they believe in combining academic enquiry with practical skills training for ministry.
The Oxford Centre for Mission Studies (OCMS) exists to equip leaders, nurture scholars and enable institutions for ministry particularly in the Two-Thirds world churches. There are no health-specific courses. This centre offers MPhil and DPhil degrees through research, accredited by the University of Wales.
Redcliffe College is a community of learners training ourselves to touch the world through the radical and holistic cross-cultural mission that Jesus Christ modelled.
Flexible training for cross-cultural mission anywhere in the world. Study from six weeks to a year, beginning in September, January and April.
St John's has been preparing men and women for Christian ministry since 1863. The call to St John's to remain at the forefront of theological training will set the standards as a centre of excellence well into the new millennium.
An evangelical Anglican Theological College which is recognised as one of the centres, which trains men and women for ordained ministry within the Church of England. They are also interdenominational and welcome many students from other churches and countries who are training for ministry and studying theology at undergraduate or postgraduate level.