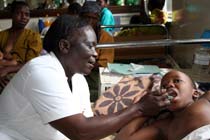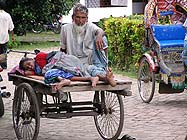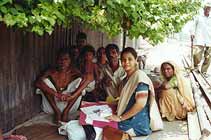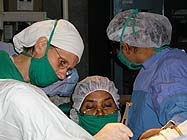 Paediatricians (3-12 months) - Interserve
Where:
South Asia
Contact:
ShirleyB@ISGBI.org
Job description: The hospital has a very busy paediatric department, with over 3600 deliveries per year, and a busy outpatient and inpatient unit for general paediatrics, as well as an inpatient and outpatient unit for disabled children. They are looking for a second paediatrician or senior trainee to support its existing long-term consultant in ensuring quality service for the rural poor and helping give clinical leadership to a team of 2 senior and 4-5 junior national doctors
Person Spec: Doctors are needed who are prepared to meet clinical needs as they arise, as well as contribute to training. Those with research interests will find opportunity to work on existing projects.
Timeframe: 3+ months
Organisation Description: Started as a community health and development project, this organisation expanded to include a 150-bed hospital, and now has training and research departments. A holistic health approach seeks spiritual, physical, social and emotional transformation.
Salaried/personal support: Personal Support
ID No: 719
Contact: ShirleyB@ISGBI.org