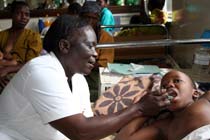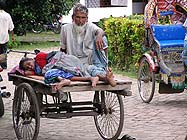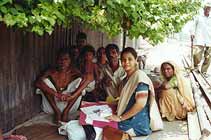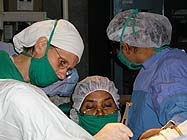 Psychiatrist - Interserve GBI
Where:
South-East Asia
Contact:
Dennyf@ISGBI.org
Job description: This is a new position aimed at expanding mental health services through an established counselling centre. There are currently limited resources available in this South-east Asian country for psychiatric care which means clients are referred to neighbouring countries or their home country for care. The goal of this position would be to establish some level of psychiatric care within the country. The centre currently has the legal framework for psychiatric care in their business licence and registration but no qualified practitioner.
Person Spec: The practitioner must hold a recognised professional psychiatric licence, be willing to pioneer and start offering a new type of service and be willing to learn about medication and medical care available in the country. They will be committed to continuing professional development, with a keen interest in learning and skills improvement, combined with humility to recognize that many answers are unknown. They will have the ability to harness resources, both internal and external for the development of the centre and possess self-awareness, good time-management skills and the ability to empathise and be non-judgmental.
Timeframe: 1+ Years
Organisation Description: We are a Christian, inter-agency, international, non-profit cooperative that provides training, consultation, counselling, assessment, and opportunities for renewal for all expatriates living and working in this country. Our team consists of a variety of experienced and trained caring professionals. We aim for ethical, spiritual, and moral responsibility based on Biblical principles and founded in prayer.
Salaried/personal support: Personal Support
ID No: 1710
Contact: Dennyf@ISGBI.org