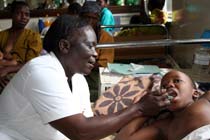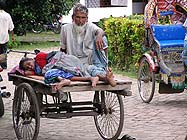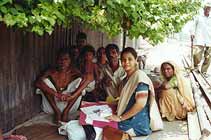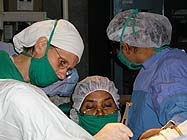 Nurse Educator - Interserve GBI
Where:
South-East Asia
Contact:
Dennyf@isgbi.org
Job description: The post holder will supervise, mentor and train local staff in project activities and ensure the quality of the activities implemented, on technical, medical and pedagogical levels. They will ensure that project activities are carried out according to commitments made to donors, authorities and beneficiaries and facilitate collaboration with local authorities at provincial and district levels. They will participate in administration and in the financial and operational management of the project and maintain good relations with the financial partners of the project by contributing to activity and financial reports in due time. They will help to plan and design future projects in the country and contribute to the functioning of the NGO through exchanges with other projects and sharing of expertise.
Person Spec: The post holder will be willing to serve the poorest a remote province and a situation of relative isolation. At least 3 years' professional experience is needed, along with a minimum of 3 years' initial training in a medical field. Teaching experience in a nursing school would be a plus.
Timeframe: 2+ years
Organisation Description: This is a French NGO with more than 50 local staff and 15 expatriate experts, which seeks to implement projects in order to meet the real needs of people and communities who are considered development partners rather than beneficiaries. In collaboration with local authorities, the NGO is involved in the areas of support for medical services, integrated rural development and inclusion of people with disabilities.
Salaried/personal support: Personal Support
ID No: 1713
Contact: Dennyf@isgbi.org