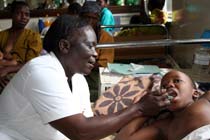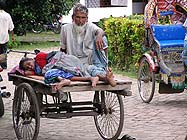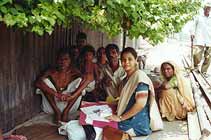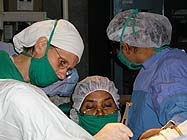 Expatriate missionary or volunteer staff
- urgent vacancy
Where:
Church of Uganda, Kagando Hospital, Near Kasese, Uganda
Contact:
globalcoordinator@cmf.org.uk
Urgent need for expatriate missionary or volunteer staff for Church of Uganda, Kagando Hospital, Near Kasese, Uganda. Contact globalcoordinator@cmf.org.uk if interested.
The greatest need is for doctors, of any speciality, but there is also a great need for administrative, laboratory, Xray and teaching skills. The hospital, a "Private, Not for Profit" Church of Uganda unit, has around 300 beds, and includes medical, surgical, paediatric (including Neonatal Intensive Care), obstetric and gynae wards. There is a busy outreach programme, covering Palliative Care, children's rehabilitation, maternal and child health and mental health. There is a large (700+ students) nurses, midwives, laboratory and theatre technicians' training school attached which is currently developing close ties with Uganda Christian University, and seeks eventually to achieve tertiary training status.
There has always been a great need for expatriate support, (the hospital was started as an Africa Inland Mission hospital in January 1965, and is now part of South Rwenzori Diocese). The need has just increased sharply as the Ugandan Ministry of Health has abruptly decided to withdraw government funded staff from all private not for profit (PNFP) units throughout Uganda. The government currently fund many of the most senior staff at Kagando, so this decision creates a major problem!