There are 3 main ways we do short term mission here at CMF. Here's a brief description of each followed by opportunities:
SVT: Conferences
Christian Medical conferences are a great way to meet like-minded people, be taught on topics relating to being a Christian medic and even get a chance to travel to new places.
CMF run regular conferences throughout the year for students, junior doctors and the National Conference where the whole CMF family meets together. These conferences offer relevant bible teaching and topical seminars on serving as a Christian within healthcare, with some events tailored towards meeting international healthcare needs. CMF conferences provide brilliant networking opportunities and are a chance to be encouraged by other Christian medics, as well as to worship God together.
The International Christian Medical and Dental Association (ICMDA) hold regional events culminating in a World Congress every 4 years. These conferences offer the opportunity to travel around the world and meet Christian medics from all backgrounds and societies, be inspired by hearing what God is doing on a global scale, share teaching, skills, and experiences from faith and practice, in addition to finding out about projects that you can get involved in. The next World Congress will be held in 2022.
So, whether it's a CMF day conference, weekend away, or even the ICMDA World Congress, you will leave with new friends, a new perspective and a renewed appreciation for what God is doing in the world and how you can serve him and bring him glory through your medical practice.

2019 Dates
24-26 May - ICMDA Western Europe conference in Leuven (just outside Brussels). Find out more and register here.
1-3 August - the Medical Christian Association of Russia (MCAR) invites you to participate in the Congress of Medical Christians. The theme is: "Consilium Christians: Unity. Freedom. Love" and the congress will take place at a Christian centre in Ramenskoye (http://christian-center.ru/).
The purpose of this Congress is to bring together and unite more than 200 Christian physicians from different cities, from various denominations who are at different stages of their professional careers to work together through their profession. The program includes daily biblical teaching, seminars on various medical, ethical and spiritual topics.
Biblical teaching each day will be devoted to one of the selected words of the Congress:
August 1 - Unity, August 2 - Freedom, August 3 - Love.

More information and registration for the Congress are available in the Vkontakte group https://vk.com/congressmxap2019.
Do not miss the opportunity to become part of God's work among Christian physicians !!!
Organising Committee MCAR
SVT: Taster Trips
A CMF taster trip is a short-term international trip organised by a host nation of the International Christian Medical and Dental Association (ICMDA). Trips vary from a long weekend to two weeks and include summer camps, medical education trips, and discipleship / medical training retreats. While taster trips do not typically focus on medical outreach or mission, they provide a fantastic opportunity to build cross-cultural experience, practice using your skills to serve in an international context, teach and learn from others' medical skills and experiences, write and lead bible studies and talks suitable for different cultures, and learn what practising medicine as a Christian in another country can be like. While the schedule for a taster trip is usually more relaxed than a conference, with opportunities to serve, receive discipleship, enjoy fellowship, and explore the local area/sightseeing, alongside the planned teaching and structured activities. The friendships and memories made during taster trips often long lasting, with many who have attended a vision trip going on to consider and undertake short, medium, and long-term Christian medical mission overseas.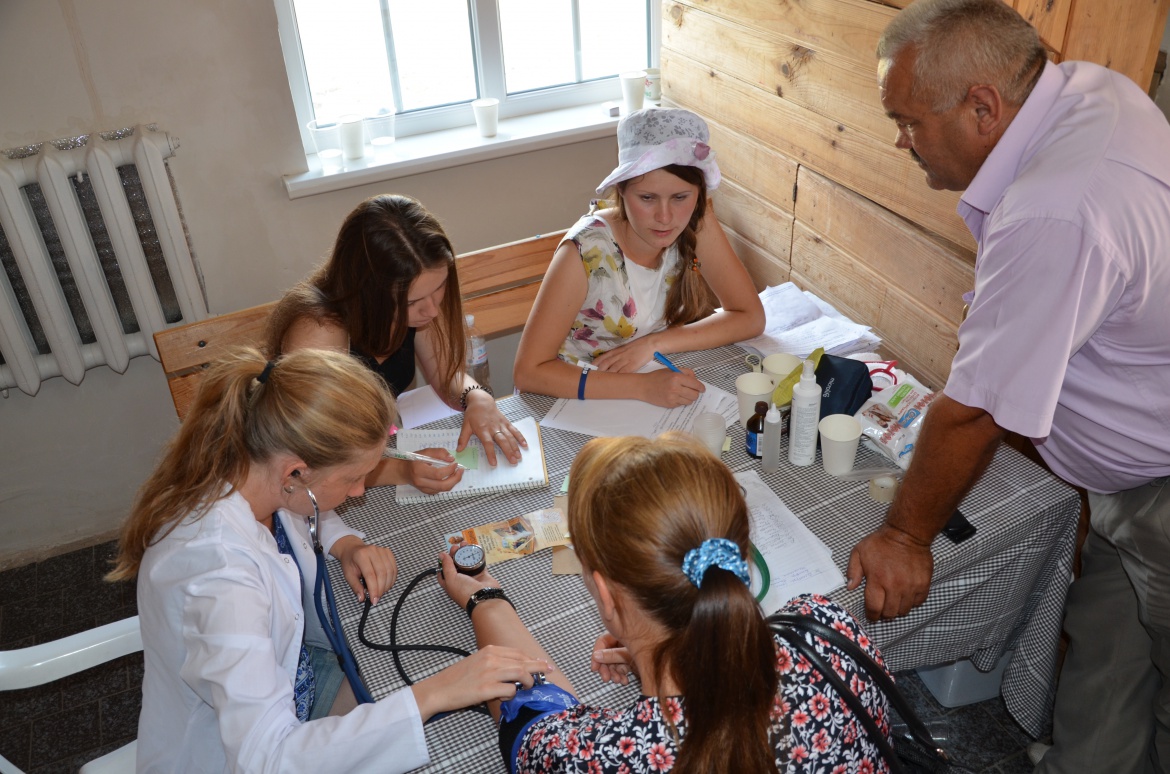 SVT: Outreach Trips
A CMF outreach trip is an overseas trip which seeks to deliver medical care in a resource poor or in need setting and may include an element of evangelism through public or personal sharing of the gospel. They are a great chance to get a glimpse of what medical practice is like in another country and to bring God glory by serving those in need in a practical way. The trip could be a medical mission organised by UK CMF or by one of its international partners like ICMDA. In order to promote sustainability and long-term impact, trips may also include medical education relevant to the local setting and/or feed into the work part of a long-term project. The actual hands-on medical work you will be involved in will vary depending on the nature of the trip and your skills and qualifications. However, whether you are performing minor operations or helping to usher patients to the correct consultation room, you are sure to have a memorable experience where you learn more about the Lord, his world, and medical mission.