juniors - events
Junior Doctors' Conference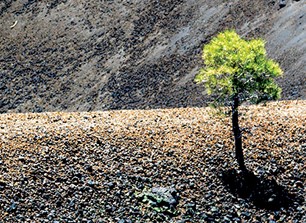 When: 26 - 28 October 2018
Where: Hothorpe Hall, Market Harborough, Leicestershire
Time: Registration from 17:30
Hosted by: CMF

Click here to book online.
Click here to download full conference details.
To download the PDF, right click on the link above and select 'Save Target As...'
BE BRAVE: LIFE IN A HOSTILE WORLD
JUNIOR DOCTORS' CONFERENCE
A conference for all junior doctors, from FY1 to senior registrar, and those taking time out of training.
We live in a world increasingly hostile to God and to us his people. How are we to exhibit godly and courageous lives as his 'minority' people?
The book of Esther speaks to us as Christians, who live in a secular world where oppression and marginalisation are commonplace. Confronted by the genocide of their people, Esther and Mordecai stay calm and controlled; and in faith and with courage and integrity, they use the opportunities God lays before them. The book of Esther speaks powerfully about how our lives can be used to make transformative changes for God's kingdom within the hostile world that surrounds us.
As part of the International Christian Medical and Dental Association (ICMDA), CMF has a vision to build a Christian medical witness across the globe. This year's Junior Doctors' Conference is a collaboration with the Western Europe Junior Doctors' Conference. Members from the UK and Western Europe are invited to share experiences, build friendships, and be encouraged and equipped to serve Christ. We will also be hosting delegates from SYD2 on the weekend. Come and be enthused by how God is working through healthcare in the UK, Europe, and further afield!
Special note: If you are travelling to the conference from Europe as part of ICMDA, please email icmda.retreat@gmail.com for advice on transport.
SPEAKER
Mohan Seevaratnam is the lead GP at a Christian medical centre in Harrow, London. He is also an ordained Anglican minister and coming to the end of his curacy in Southall. Previously he spent eight years as a medical missionary and Bible teacher in Sri Lanka with WEC International. He is presently serving on the CMF Graduates' Committee. His current areas of interest in mission are helping Christians integrate their faith and their work, and helping churches to become more intercultural and multi-ethnic, where possible.
PROGRAMME
FRIDAY 26 OCTOBER
18:00 Registration
19:30 Dinner
21:00 WELCOME & INTRODUCTION
Being faithful to God in a faithless society
Esther 3:2
Mohan Seevaratnam
SATURDAY 28 OCTOBER
08:00 Prayer / quiet time
08:30 Breakfast
09:15 Chosen by God to be his co-workers
Esther 4:14
Mohan Seevaratnam
10:30 Prayer & Reflection
11:15 Coffee
11:45 SEMINAR 1
13:00 Lunch (followed by free time)
16:00 Afternoon tea
16:30 Be brave - encouragements from the front line
An opportunity to share your stories
17:30 CMF UPDATE
18:30 Dinner
19:30 SEMINAR 2
20:45 Evening activities / film night
SUNDAY 29 OCTOBER
08:00 Prayer / Quiet Time
08:30 Breakfast
09:15 SEMINAR 3
10:30 Coffee
11:00 Celebrating together - enjoying the freedom (followed by communion)
Esther 9:28
Mohan Seevaratnam
13:00 Lunch
14:00 Depart
SEMINARS
1. Our God who moves mountains
2. Evangelism at Work: How to Lose Friends and Alienate People
3. Writers' workshop* *This is a three-part seminar running over all three seminar sessions. Max five participants on a first come first serve basis.
4. Facing singleness as Christians
5. Healing - does God use miraculous healing through his church in the 21st century
6. Conscientious Objection
7. Topical ethical issues in the public square
8. Facing Failure - Finding Grace
9. Committed to following Jesus? What might this mean for my life?
10. Social justice: Micah's medicine for minorities
For more information on each of the seminar, click the link at the top of the page to download the full pdf brochure.
COST
FY1 - £140 before 12 September, £150 after
FY2 - £170 before 12 September, £180 after
Day visitor - £50
Booking closes on Wednesday 10 October. Book online using the link at the top of the page.