members - events
Scottish Conference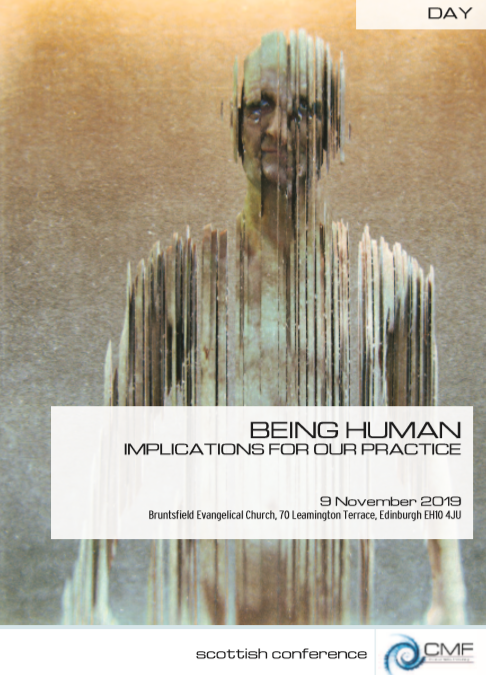 When: Saturday 9 November 2019
Where: Edinburgh
Hosted by: CMF

Click here to book online.
Clinical practice is tough because humanity is broken. Life is challenging because humanity is broken. But God made human beings in his image. Being human therefore has implications for our practice.
This day conference in Edinburgh aims to use the Bible to frame and apply those implications to our everyday lives.

The culture surrounding us can often feel dehumanising for both staff and patients; join us to consider the God-given humanity we share with patients, colleagues and Jesus himself - and what that means for our daily interactions. After the day conference there will be an opportunity to have a meal out together to foster the CMF community.

CPD application submitted.