graduate staffworkers
Julian Churcher: graduate staffworker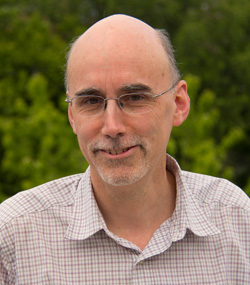 Julian has been a member of CMF since student days, and was a Graduate Member Rep for SW London in the mid-1990s. He studied in London, worked as a junior in the West of England then returned to be a GP and trainer in Battersea 1988-2004, before spending several years on the staff of his local church. He's married to a community midwife and they've three daughters of whom the eldest is a junior doctor. He joined the Graduates team in June 2011 to serve London and the bordering counties, visiting established local groups and supporting the development of new ones, running the Links scheme, writing and speaking at events, and meeting individual members in the strategic development of CMF's ministry in the region. He is also training as a counsellor.
Julian writes: 'I believe CMF has a vital role supporting doctors in their calling, with our shared experience of medicine and healthcare, and understanding of the pressures faced by believers in the workplace today.'
Please use the form below to make an online donation. Alternatively, print off a donation form and post it to CMF's freepost address.