nurses - events
Can Science Explain Everything?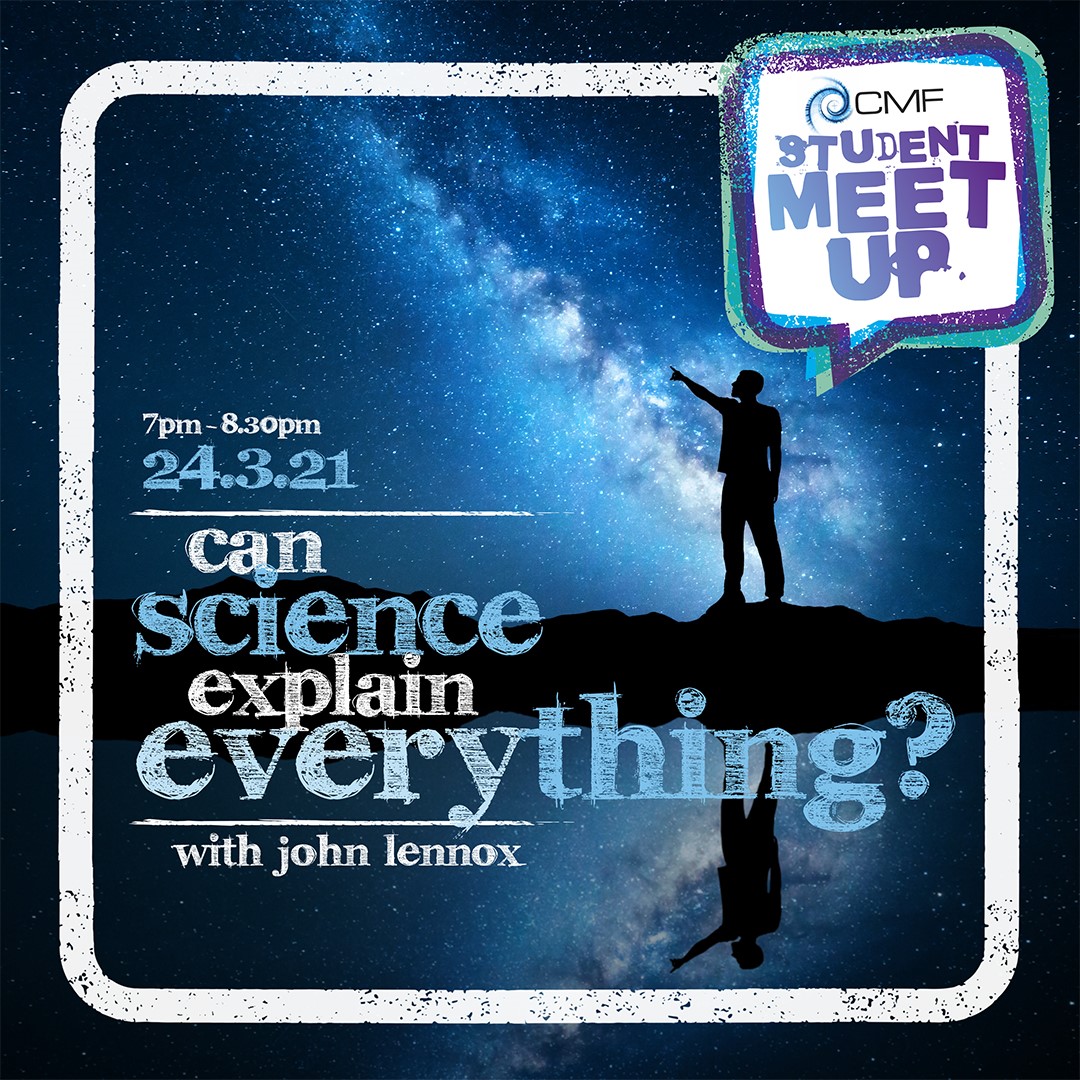 When: 24 March 2021
Where: Online
Time: 19:00 - 20:30

Click here to book online.
Science and faith are perceived to be in a perpetual state of conflict. 'Not so', says John Lennox in his book Can Science Explain Everything?. Instead, they are complementary ways of gaining a deeper and broader understanding of God and the universe he has created.
For an opportunity to hear
Prof
John Lennox talk about his book and answer your questions
about Science and Faith
, join us for our next CMF student meet up on
24 March from 7 pm to 8:30 pm
. You can sign up here.
We encourage you to read Prof. Lennox's short book to get the most out of the event. We have an amazing deal with our friends at the Good Book Company - Just £4 (inc P&P) using the promo code cmfsci.
This event is free, but registration is necessary.