nurses - events
Elective Lite: a virtual window into healthcare mission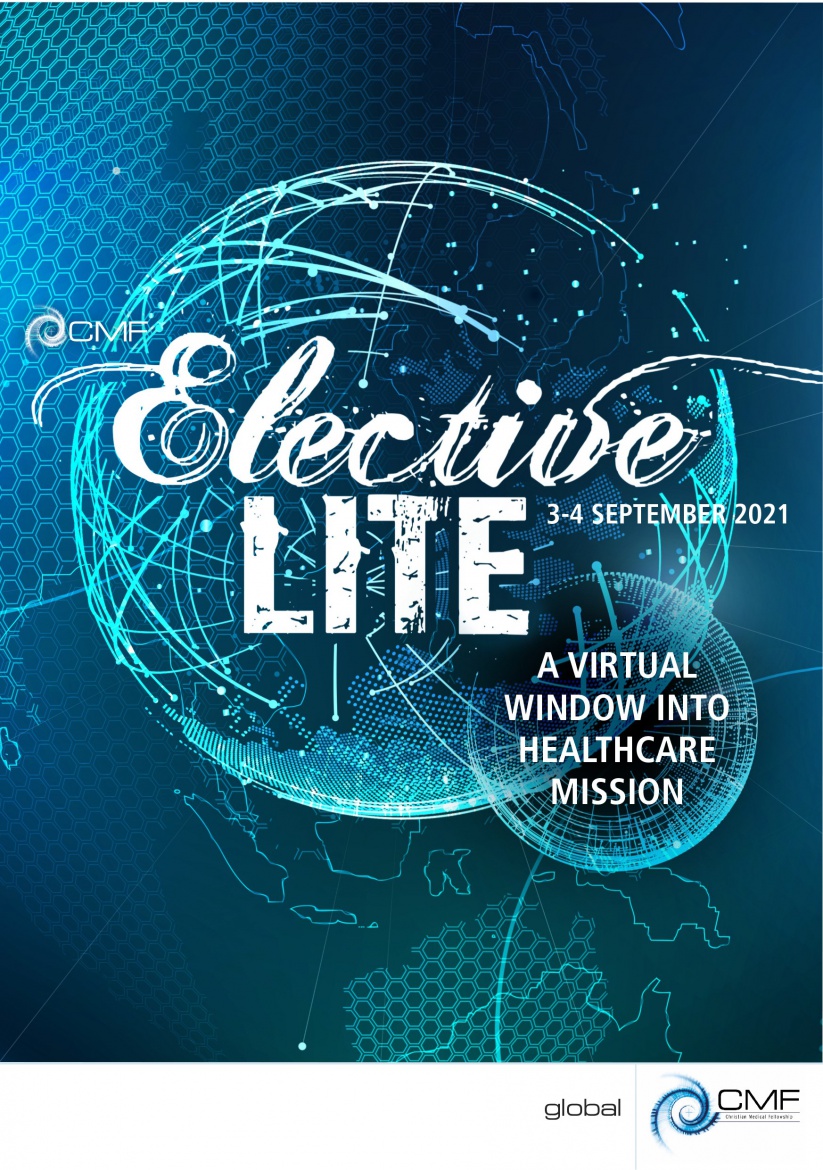 When: 3-4 September 2021
Where: Online
Time: 9am-1pm

International elective placements are a great way to gain experience of global health and Christian outreach through healthcare. They can be an opportunity to experience a new culture, different ways to practice medicine and explore a potential career working in healthcare mission. Elective placements can provide rich learning, networking and personal development - they can also be a lot of fun!
We recognise that travel restrictions, life commitments, and cost mean that physical travel to another country may not be possible for everyone at this time. With this in mind we've developed a virtual healthcare student elective, offering the chance for a condensed interactive elective through CMF mission partners in Nepal.
Background
The United Mission Hospital (Youtube video here) is situated in Tansen (altitude 1320 metres), around 300 km west of the capital Kathmandu. Currently the hospital has 169 beds with 405 Nepali Employees (including trainees) and twelve international mission appointees working as senior doctors in teaching/support roles. The hospital offers broad medical and surgical care, alongside physiotherapy, occupational therapy, dental, and pharmacy services. The hospital trains medical interns and nursing students. Community health outreach includes motherhood and child health programmes in satellite clinics and schools, in addition to a weekly FM radio magazine program on health issues. The pastoral care department provides counselling, the toy and book round, education for admitted children, free food for children and those with special nutritional needs and spiritual care. The United Mission Hospital in Tansen has a strong track record of supporting and teaching elective medical students and are keen to share experiences of how God has worked over many years.
Structure
Elective Lite will run over two half days (9am-1pm) on 3 & 4 September 2021. Sessions will be delivered via Zoom. The programme will include:
- An introduction to medical mission
- Hospital tour
- A day in the life of a doctor
- Clinical teaching
- Team prayer and worship
- Cultural exposure
- Missionary Q+A, including testimonies of how God has worked
How to apply
To take part in Elective Lite you need to be a medical student in the final two years of study or a nursing, midwifery, or allied health professional student in your final year of study. You will also need to commit to attend and take part in the entire elective programme, including interactive webinars and pre-mission reading. Successful applicants will need to pay £25 to cover running costs. Places are limited and will be awarded based on the application form which you can access here. To complete the application form you will need to read the code of conduct.
Deadline for application: Friday 30 July (deadline has been extended - applications will be accepted on a rolling basis)
If you have any further questions you can email globalcoordinator@cmf.org.uk.