nurses - events
Irish Conference 2021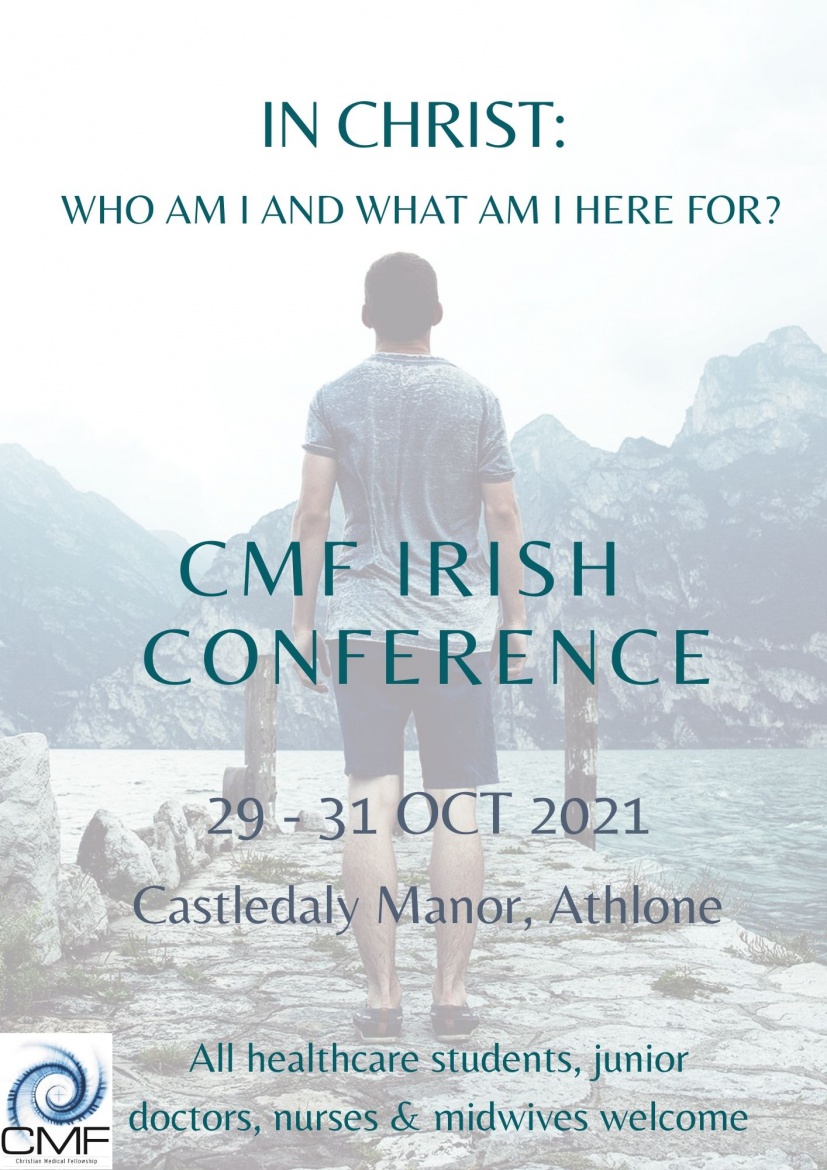 When: 29-31 October 2021
Where: Castledaly Manor, Athlone, Ireland
Time: Registration opens at 6 pm
Hosted by: CMF

To book click on button below using the paypal option which will allow a choice of payment methods
Conference brochure
To download the PDF, right click on the link above and select 'Save Target As...'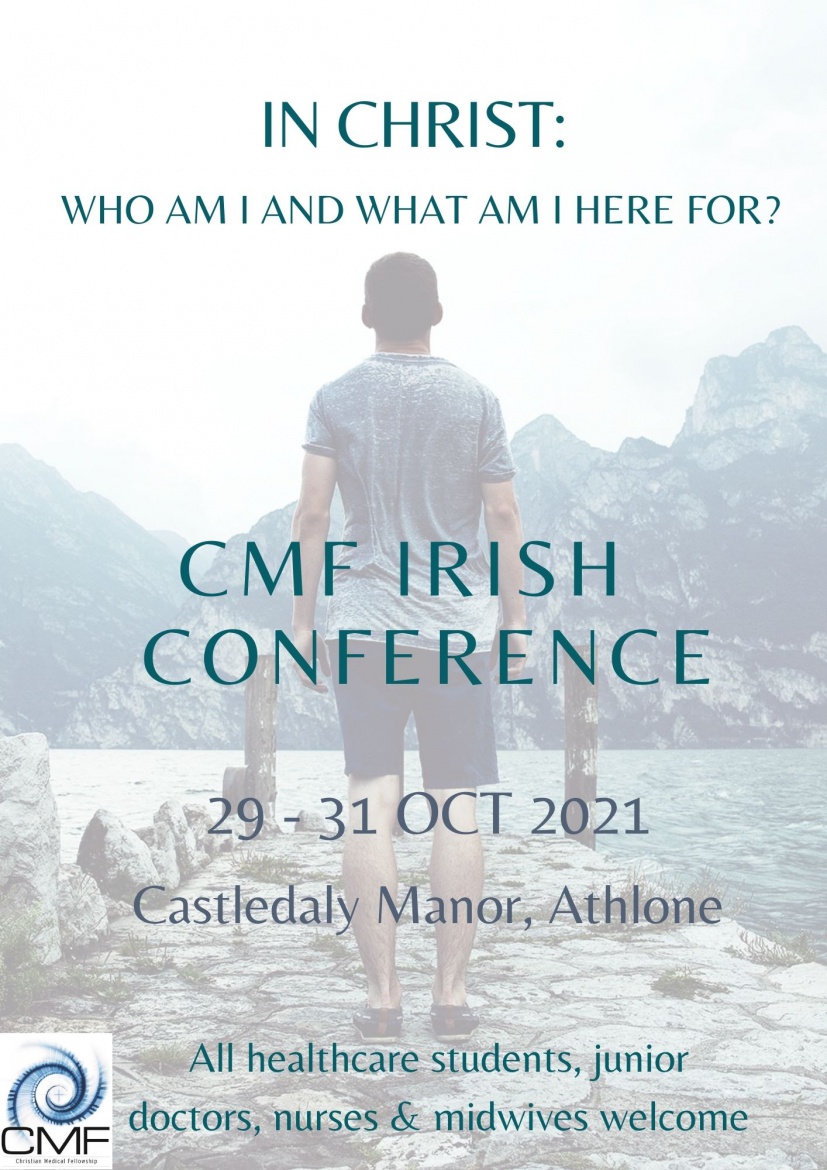 In Christ: Who am I and what am I here for?
We live in a culture that constantly tells us to be true to ourselves, but how do we actually know who that is? Is our identity based on more than just our feelings? And how could knowing who we truly are change our lives? Does God have a plan for each one of us and, if so, how do we discover what that is?
Over this weekend, Paul Coulter will help us grapple with these questions as we explore what God teaches us in the letter to the Ephesians about our identity and purpose.
Main speaker: Dr Paul Coulter is Head of Ministry Operations at Living Leadership, a ministry which trains and supports church leaders to make disciples of Jesus. He is also Executive Director of the Centre for Christianity in Society which exists to connect Christ with contemporary culture. Paul began his working life as a doctor based in Northern Ireland and continues to have a strong interest in bioethics. Since leaving medicine he has worked as a pastor, theologian and lecturer. He lives in Lisburn, is married to Gar-Ling, a geriatrician, and has two children.
There will also be a choice of seminars to attend on topics related to the Christian faith and healthcare (see pdf brochure for more details).
Please complete this form once you have paid for your place.
Important information:
The Irish government has announced that they are hoping to lift most of the current covid restrictions on 22nd October. If this goes ahead as planned, this conference should be able to take place in quite a 'normal' fashion. CMF will abide by government restrictions in force at the time but will not impose its own restrictions beyond these.
However, if the government does not ease most restrictions as they have planned, then there may still be a requirement for masks to be worn at certain times and for you to be placed in a 'pod' of 6 people (allocated wherever possible based on friendship groups) with whom you would be seated at meal times and during meetings. You would also share a bedroom with one or more people from your pod and be advised to keep a 1m+ distance from those outside your pod. If regulations become tighter than this the conference will be cancelled and you will be issued with a full refund.
As soon as the Irish government confirms which, if any, restrictions will still be in place on the 29th Oct, we will email you full details of the safety precautions that will be in place during the conference. We still advise you to book your place as soon as possible as numbers are limited and we don't want you to miss out!