nurses - events
Saline Solution - Online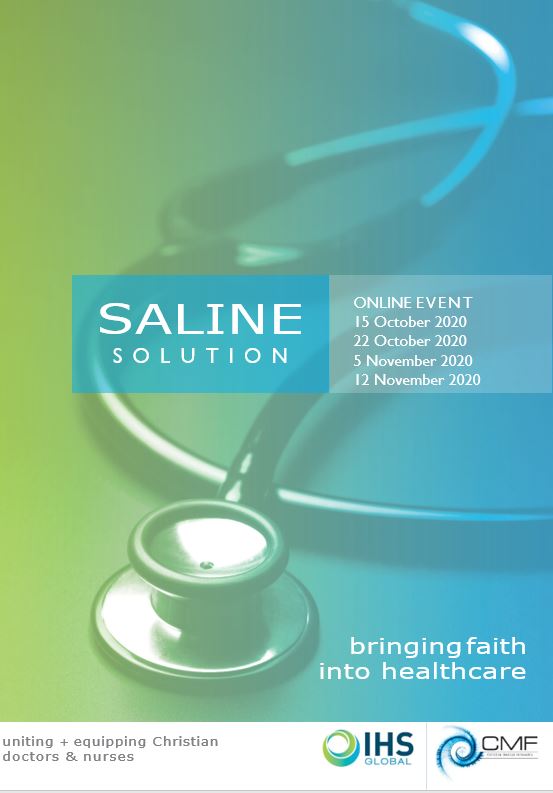 When: 15 October, 22 October, 5 November and 12 November 2020
Where: Online
Time: 8.00 pm to 10:00 pm
Hosted by: CMF

To book online and for more detailed information, click here.
Zoom Saline, whole course in four sessions, Thursdays 8pm to 10pm October 15th and 22nd and November 5th and 12th.
Please register here.
Prices
· Clinical student £5
· Nurse or other health professional £10
· Doctors and dentists £20
This would include the Saline workbook (digital), registration to the global Saline Online Community, certification and follow-up help and support if required. If a delegate has to miss a session, we have helpful means to cover the material at another time in that week.
Trainers include:
· Janet Lefroy - GP and Senior Lecturer Keele University
· Sheila Matthew - retired GP Kettering
· Rob Jones- retired Palliative Care consultant - Pembrokeshire
· Rachel Mitchell - Clinical nurse tutor- Bedfordshire
· Karen Carswell - Community pharmacist Solihull
· Stephanie Moss - GP Birmingham