nurses - events
NAMFest on Tour!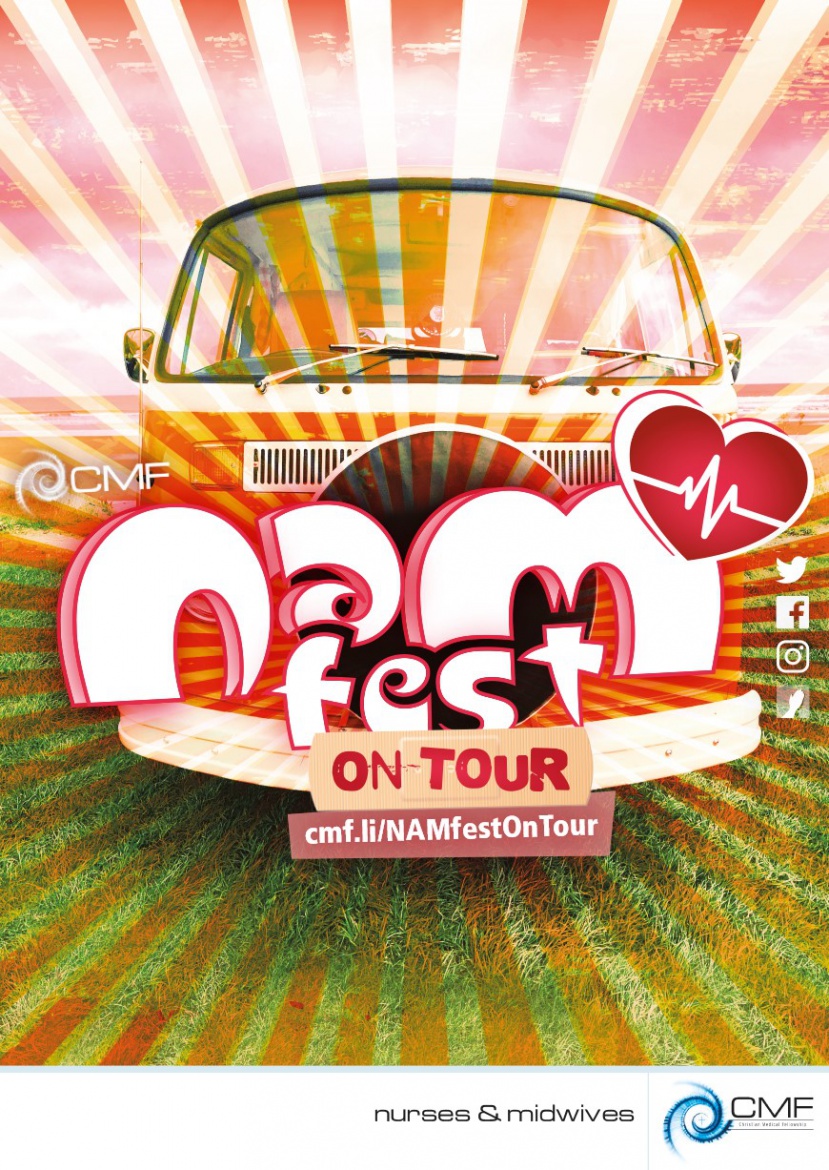 When: 26-29 August 2022
Where: David's Tent, West Sussex
Time: 2pm
Hosted by: CMF

Click here to book online.
We were so encouraged by last year's Nurses and Midwives Festival (NAMfest) that we're taking it on tour! Camp with us in our own designated area, engaging as much as you like with the main event's sessions, or simply hanging out with other nurses and midwives at base camp.
We can't wait to connect with you in person, to pray and share fellowship, copious cups of tea, and good food!