Just Sex - Is it ever just sex?
<< back to bookstore frontpage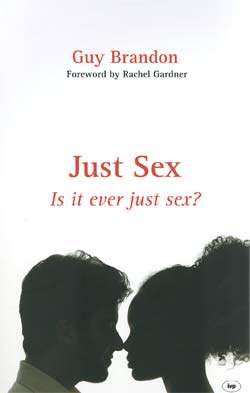 Order Ref: Jus0904
Published by: IVP (2009)
Author: Brandon Guy
ISBN: 9781844743711
Price: £8.00(RSP: £9.99, save £1.99)
Most people recognise that sex is meant to be something special, but it is often casually dismissed as trivial – just sex.
Sex is now a big issue for Christians. Faced with a barrage of permissive messages and lacking a clear rationale from biblical teaching, many Christians are unsure of what they think. Is the impact on others around us of our sexual relationships fair, or just?
Guy Brandon explains clearly and sensitively the Christian worldview of sex, and offers a better way, which is not only more just but which brings real fulfilment.
All orders are subject to availability