Heroes of Faith: audio talks from 2012 CMF National Graduates' Conference
<< back to bookstore frontpage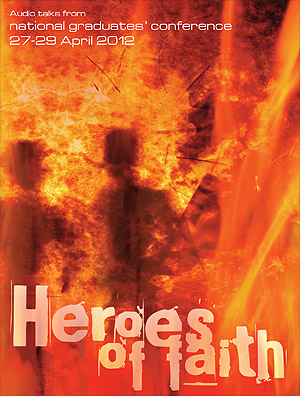 Order Ref: NGC1201c
Published by: CMF (2012)
Author: Pablo Martinez & Tim Lyttle
Price: £5.00
Bible talks by Pablo Martinez
1. Learning from Daniel's Friends: Integrity and Obedience
(Daniel 3)
2. Learning from Timothy and Epaphroditus: Commitment and Service
(Philippians 2: 19-30)
3. Learning from David: Gratitude and Praise
(Psalm 103: 1-5)
Rendle Short Lecture by Tim Lyttle
4. The NHS in debt and distress: an opportunity for Christian leadership
Pablo Martinez is a Consultant Psychiatrist from Spain, Bible expositor and the author of several books on the interface of Christianity and mental health.

Tim Lyttle is a part-time GP in Shropshire, with a wide range of clinical, leadership and whole-person interests.

Please note that this product is on audio CD.
These talks are also available as free mp3 files to listen to or download
here
.
All orders are subject to availability