COVID-19 Prayer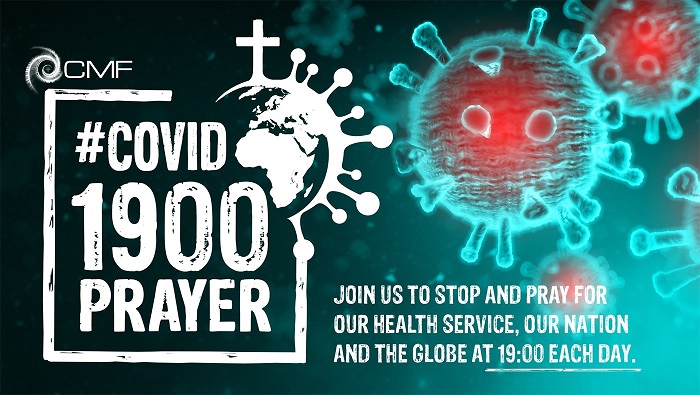 Please join us every day to stop and pray for our health service, our nation and the globe at 19:00 UTC (7 pm London time).
You can watch the five-minute live stream devotional and prayer on:
and you can watch the previous days' devotionals and prayers on YouTube
Suggested prayer points released by 18:00 each day on Facebook and Twitter
If you have any prayer points or stories (videos and audio welcome) you can send these to prayer@cmf.org.uk
Articles exploring the issues and a Christian response can be found on the CMF Blog
You can find other useful information and resources on our COVID-19 Resources Page
Please note: We have been producing COVID1900Prayer daily since 16 March this year. After more than two months and 66 episodes we will be bringing these daily devotions and prayers to an end on 24 May, by which time we will have prayed for every region of the British Isles at least once.
But do not despair!
Watch this space in the next week for news of new prayer initiatives and support from CMF during this exceptional time.