COVID-19 Prayer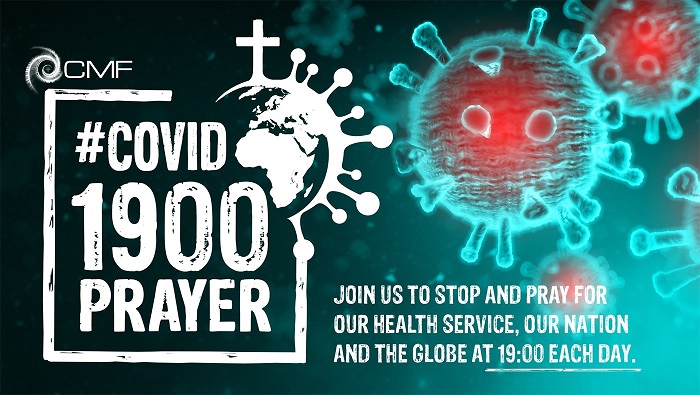 COVID1900Prayer
finished in 24 May 2020 after 66 episodes. Many thanks to all who joined with us to pray from across the nation and from all over the world.
You can watch all of the devotionals and prayers on YouTube and on Facebook and IGTV
You can still join us online for our new prayer video series Pause + Pray published on Facebook and YouTube at 17:00 uk time every Friday.
If you have any prayer points or stories (videos and audio welcome) you can send these to prayer@cmf.org.uk
If you would like to receive CMF's daily Prayer Dairy, do email us on prayer@cmf.org.uk or follow us on PrayerMate