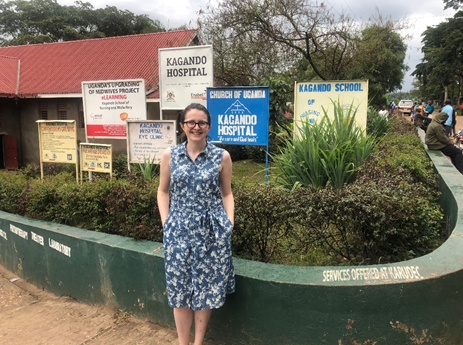 I really enjoyed my time at Kagando Mission Hospital. I was there for 6 weeks in April/May 2019 and spent time on the medical wards, paediatrics, neonatal intensive care and maternity. I had never been to Uganda before so didn't know what to expect. I found the people at Kagando to be friendly, welcoming and hospitable. Rob and Jen Morris, who have been serving as missionaries in the area for over 20 years, were particularly kind to me during my stay. There is a strong sense of community at Kagando with plenty of opportunities to get involved with activities outside the hospital and form real friendships. The setting is also beautiful with the Rwenzori mountains as the backdrop.
In planning my elective I received an information pack about the hospital, local area and what was required of me and was able to email with any questions I had. The application form was straightforward. All of the staff spoke perfect English, however the patients mostly did not and I needed a translator. Many aspects of the medicine were new to me such as the high prevalence of tropical conditions and the challenges of working in a resource-limited setting. I benefitted greatly learning from the medical and nursing staff at their work. I made it clear that I was not happy to work unsupervised which was generally accepted by the clinicians. They were keen to have me on board and to teach me as we went along.
The hospital accommodation was comfortable (if you don't mind cold showers) and meals were provided by the lovely Justine. I had issues with internet access but was able to connect to WiFi periodically in the hospital grounds. The best thing is to get a Ugandan sim card (MTN works well) and put data on it. Remember to unlock your phone from your current service provider (the thing I forgot to do).
The hospital is associated with the Church of Uganda, each morning starts with chapel at 8am and on Sunday mornings there is a church service. It was encouraging to me to meet Christians from another part of the world and seeing them live out their faith in that context. There were also opportunities for small-group Bible study and prayer mid-week. If you are interested in Global Health or medical mission I would highly recommend Kagando Mission Hospital to you.