nucleus: autumn 2003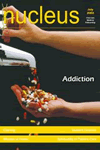 Editorial
I live under the flight path into London Heathrow - the world's busiest international airport. Every day hundreds of planes pass low over my roof and I often wonder about the passengers they are carrying: where they've come from, who they are, why they're here. My flat is also only...
Cloning Update
The boundaries of the cloning saga have shifted yet again as new discoveries - and failures - cast doubt on whether human cloning is actually possible. Scientists seem reluctant to abandon trying to develop some way of successfully cloning humans, but have been moving away from the cell nuclear replacement...
Medical Student Finance
In January 2003 the government released the long awaited white paper, The Future of Higher Education,[1] which proposed a number of changes to tertiary education funding in England and Wales. With significant deficits in university funding, the government committed to 50% of 18-24 year olds being in higher education by...
News Review
Euthanasia at home and abroad Will doctors assist death? Designer baby go ahead Gene test blunder Human Genome Project complete GM crops latest Gay bishop set to be ordained Moves to ban loophole in genital mutilation law Cannabis-based drug on prescription Cannabis - a major health hazard Euthanasia at home...
Addiction - a view from the frontline
'Freedom is a word I seldom use without meaning' sang Bob Dylan. But freedom is a word and a concept that is frequently used in Scripture to describe the effect that God has on individual believers: The Spirit of the Sovereign Lord is on me, because the Lord has anointed me...
Spirituality in Patient Care
Before I made a commitment to follow Jesus I had many misconceptions about Christianity. However, one thing I was certain about was that becoming a Christian would mean handing over every aspect of my life to the lordship of God. When God finally overcame my resistance and drew me into...
Mission at Home - working with the vulnerable
In heaven's eyes there are no losers; In heaven's eyes no hopeless cause; Just people like you with feelings like me Amazed by the grace we have found in heaven's eyes[1] The words of this song struck a chord with me recently. They reminded me of another song I heard years...
Ethical Enigma 4
It is very easy to feel judgmental in this situation. From my experience, it is likely that the woman will actually be quite upset. We must remember God's love for her, despite the apparent attitude she has towards her unborn baby. God loved us even when we were still sinners.[1]...
The Right Questions - Truth, Meaning and Public Debate
Philip Johnson starts with familiar territory; evolution as dogma, the aggressive teaching of evolution in schools, and the Intelligent Design movement of which he was a founder. Readers of his other books, such as Darwin on Trial, will have encountered this before, and may start to wonder whether this addition...
Use and Misuse - a Christian Perspective on Drugs
In whatever sphere we find ourselves, the effects of drug misuse soon present in one form or another. This may be when sitting with a patient in a clinic or simply on a night out with friends. It is because of this that Ollie Batchelor set about writing this clear,...
Letters
Editor, Greetings in the name of our victorious king, Jesus Christ, from all of us at the Christian Medical Fellowship in Korle-Bu, Accra. We have received the copies of the January 2003 edition of Nucleus you sent us. Thank you very much indeed. In the very recent past doctors in Ghana did...