nucleus: summer 2001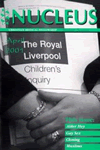 Editorial
There will be some who will take offence at a number of articles in this issue of Nucleus. It is not seen as 'politically correct' to highlight the health risks of gay sex (pp5-7) nor to evangelise Muslim students (pp30-34). Indeed, a fringe Muslim group called the Islamic Commission is...
Alder Hey 'Scandal' - a Christian response
The days have gone where the NHS could act as a secret society. It cannot operate behind closed doors. It cannot keep patients in the dark. It has to take patients into its confidence. It has to actively earn the trust of patients in life and it has to actively...
Gay Sex - the Health Risks
In recent years homosexuality has rocketed up the political, medical and social agenda. On 30 November 2000 the Government invoked the Parliament Act to overrule the House of Lords and pass the 'Sexual Offences (Amendment) Bill', legislation that will lower the age at which males and females can consent to...
Therapeutic Cloning
The cloning of human embryos for research is now legal in the UK. New regulations under the 1990 Human Fertilisation and Embryology Act will allow scientists to clone human embryos to produce stem cells for use in treating degenerative diseases. The legislation was passed by a 366-174 majority in the...
Motions to the BMA
That this conference affirms that premarital sexual abstinence is the most effective way of lowering this country's appalling rates of unplanned pregnancy, abortion and sexually transmitted disease amongst teenagers. Given the growing need for doctors to be involved in AIDS care, this conference urges that students must not be discouraged...
News Review
Dutch vote to 'legalise' euthanasia Shipman faces public inquiry GM Primate created MMR not to be given as single dose vaccines PVS patients allowed to die vCJD victims get compensation Drug companies to sue South Africa over AIDS Foreign nurses to get HIV screen Gay rights code to be shelved...
Down... but not Out
Have you been there? Have you ever been in 'a real downer'? I have. That may surprise some of you. After all, many people think that Christians shouldn't feel depressed, and if they do, they must be failures! This certainly is a big stick with which I have seen many...
Abstinence - the Best Policy?
Recent trends in adolescent sexual health in the United Kingdom are cause for concern. In England alone, almost 90,000 teenagers became pregnant in 1997. Slightly fewer than 7,700 of these girls were less than 16 years old, and about half had abortions.[1] In 1995-7, the rate of increase in gonorrhoea...
Sharing Christ with Muslim Students
During my final year at Medical School, I attended an CMF/UCCF 'Answering Other Faiths' day conference. The aim of the day was to give Christian students a 'taster' of the beliefs and doctrines of other world religions. I ended up in the seminar dealing with Muslim student outreach. It was...
Samaran Summer
The moon shone across the gently rippling water as the campfire flames danced into the starlit night. Through the tall pine trees on the riverbank, the sound of singing wafted on the cool air of the summer night... Am I trying to supplement my student loan by attempting to write...
Five Books that Changed My Life
Becoming a Contagious Christian Bill Hybels and Mark Mittelberg Scripture Press 1994 £5.99 Ever since I became a Christian, I realised I had a duty to share the Good News with those who did not know God. For a long time, I thought of this duty mainly in terms of...
Differential Diagnosis 35
The passage does not state whether the man had been deaf from childhood. If so then his lack of speech could be as a direct result, or due to separate pathology. Disease processes causing deafness in later life such as Meniere's disease and bilateral acoustic neuromas would not affect speech...
Know Your Bible 37
Answers Nadab and Abihu, the eldest sons of Aaron, died when they presumptuously attempted to carry out their priestly duties in an unauthorised manner (Lv 10:1,2). Their deaths remind us that the God we serve is not only loving but also holy and righteous, . We should not take our relationship...