Wales - Cardiff
CMF Cardiff aims to unite all Christian medical students in Christ, equip them to serve Him on campus and encourage them to persevere as witnesses for Christ to the very many people they meet on campus!
We meet every Wednesday afternoon for lunch & Bible study. Once a month, we will be hosting dinner & discussion nights with a guest speaker on various ethical topics such as abortion, addiction, mental illness, assisted suicide, reproductive technologies etc. These are examples of topics that are important for us to understand Christ's perspective so we can be confident in our beliefs and stand by them when the time comes.
Every February we look forward to the National Student Conference: a great time of growth, fellowship and networking with Christian medical students from all over the UK.
We value the importance of connecting with fellow Christians on other courses for prayer and evangelism. Therefore we work closely with the Healthcare CU and we hope to host joint events in later on in the year.
Our first event for the year will be a Welcome BBQ in October (never too late in the year for a BBQ!) and this will be a great opportunity for freshers & other new members to meet other Christian medics in their year and network with those in older years in a relaxed environment.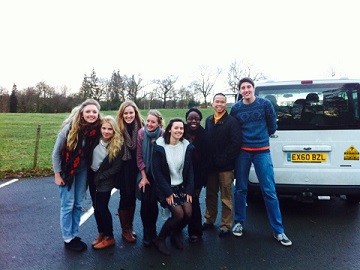 We look forward to seeing you!
<< student contacts in your area
Student Link: a medical student who provides a link between the student group and national CMF and is actively involved in running the local group.
Medical School Link: a graduate doctor who supports the local CMF medical student group by being a point of contact for them, and by linking them with other doctors locally and CMF generally, in order to further the aims of CMF (discipleship, evangelism, mission, values).
National Student Council: a medical student and regional representative for CMF working with CMF student groups at each medical school.