Ireland - Queen's Belfast
Queen's Belfast CMF exists to glorify God by uniting and equipping medical students to live and speak for Jesus.
One Wednesday evening each month, we have a social event for all years such as a film night or a talk from a Christian doctor. Such events allow us to connect with Christian medics in other years and to make sense of difficult ethical issues that Christians face every day. Last year, topics included "Faith healing - fact or fiction?" and "A Christian perspective on mental health and eating disorders."
On the other Wednesdays in the month, we have a small group bible study for years 3-5.
During the year, we have freshers events, our annual Christmas dinner and a BBQ as well as our talks and film night. We also have an elective night where various mission organisations are represented.
Our major event of the year is our weekend away, usually in March, which is a time for learning, fun and fellowship. In previous years, we have had speakers from CMF in London coming over to do the Confident Christianity and Saline Solution courses. Not only do these encourage us in our medical studies, they also provide practical advice on how to evangelise to our non-Christian classmates.
The Irish conference in November is the highlight of the year, where we have the opportunity to meet with medical students from the other Irish schools for fellowship, prayer and great Bible teaching. Members of our CMF group have also attended the National Student Conference in February.
You can find us on Facebook at https://www.facebook.com/groups/145364628096/ or email us at cmf@qub.ac.uk if you would like more information. We look forward to hearing from you!
Queen's CMF committee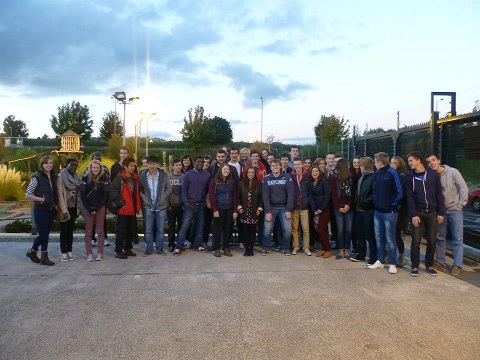 << student contacts in your area
Student Link: a medical student who provides a link between the student group and national CMF and is actively involved in running the local group.
Medical School Link: a graduate doctor who supports the local CMF medical student group by being a point of contact for them, and by linking them with other doctors locally and CMF generally, in order to further the aims of CMF (discipleship, evangelism, mission, values).
National Student Council: a medical student and regional representative for CMF working with CMF student groups at each medical school.