students - events
Student Conference 2020 - Shining like stars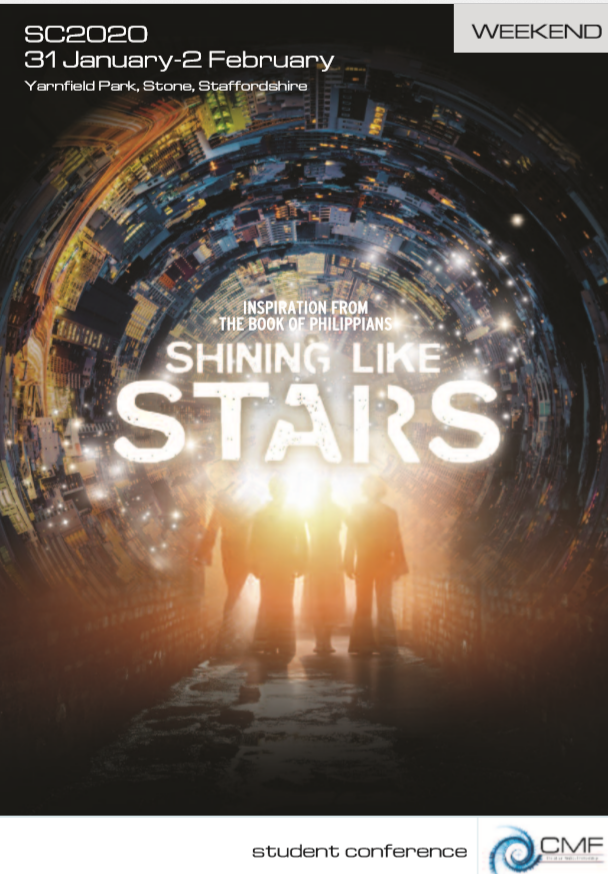 When: 31 January - 2 February 2020
Where: Yarnfield Park, Stone, Staffordshire ST15 0NL
Time: 18:00 on 31 Jan to 16:00 on 2 Feb

Click here to book online. In order to pay the member rate, you will have to pay the membership fee along with your booking fee - a direct debit can be set up for your annual membership fees from 2020. Please note that we are unable to offer travel bursaries this year.
Student Conference 2020 brochure
To download the PDF, right click on the link above and select 'Save Target As...'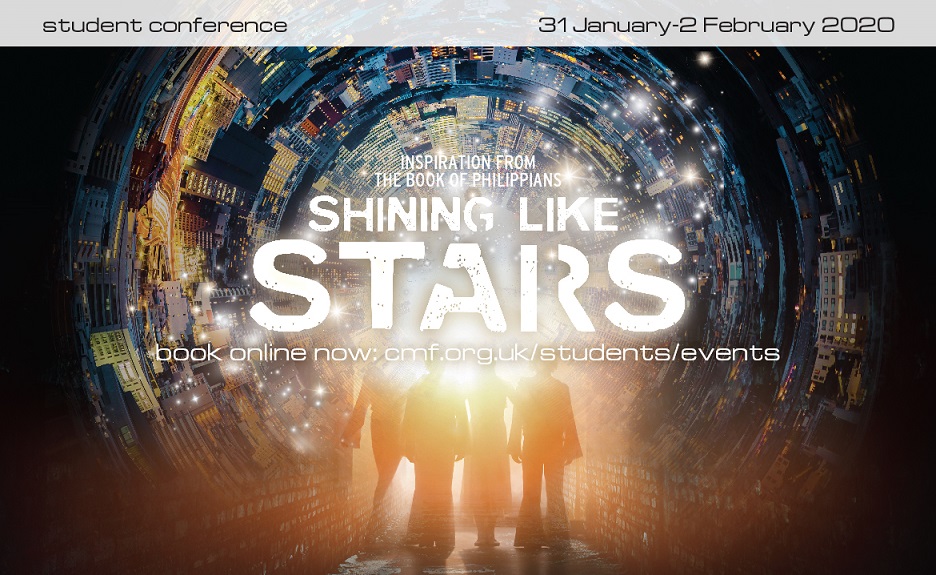 You can view the video here.
We are constantly bombarded with images, media and products that encourage us to live our best lives now. Even Rhianna is telling us to 'shine bright like a diamond'. As Christians, how do we shine brightly for God? How do we conduct ourselves in a manner worthy of the gospel of Christ among our friends, family, classmates and colleagues? At this conference, Dr Peter Saunders will help us grapple with these big questions by taking us through the book of Philippians in the main Bible talks.
Philippians was written by the apostle Paul to the church in Philippi to encourage them to live Christ-centred lives in community with one another. Although written nearly 2000 years ago, it speaks volumes to the Christian medical, nursing and midwifery student of today.
Peter is Chief Executive of the International Christian Medical and Dental Association. ICMDA exists to see a Christian witness through doctors and dentists in every community. There are currently over 80 member countries (and counting) globally.
Prior to this, Peter trained as a general surgeon in New Zealand before spending 27 years working for CMF in the UK, initially as student secretary, then as CEO. He has written and spoken extensively on issues relating to faith and healthcare and has become a leading Christian voice in this area.
There will be a choice of 18 seminars covering a breadth of topics relating to the Christian faith and healthcare. We are expecting around 450 students from the UK and Ireland, as well as 25 students from further afield. There will be time during the weekend for prayer and reflection as well as to meet others from your region. There will also be plenty of good food, worship, and of course the ceilidh.